Located in Brgy. San Salvador, Luisiana Laguna is an hour trek and hike going to the majestic Hulugan Falls. Since Laguna has been known for its large lakes, one source of water that fills up those big lakes came from the waterfall of Hulugan. It is 2-3 hours away car drive from Manila and if you wish to travel through public transport, ride a bus heading to Santa Cruz, Laguna in Cubao or in Taft. From there ride a jeepney going to Luisiana. Ask the locals to head you to the registration hall of Hulugan Falls. Once there, first is to register and then a local tourist guide will be there to assist each groups starting from the head of the trail. Local guide's fee will depend on the tourist generosity.
The Experience
The unforgettable worth the trek and hiking experience going to the majestic Hulugan Falls is worth sharing among you guys, who I'm sure is a travel seeker too. This place is a must on the list of your travels once you visit the Philippines.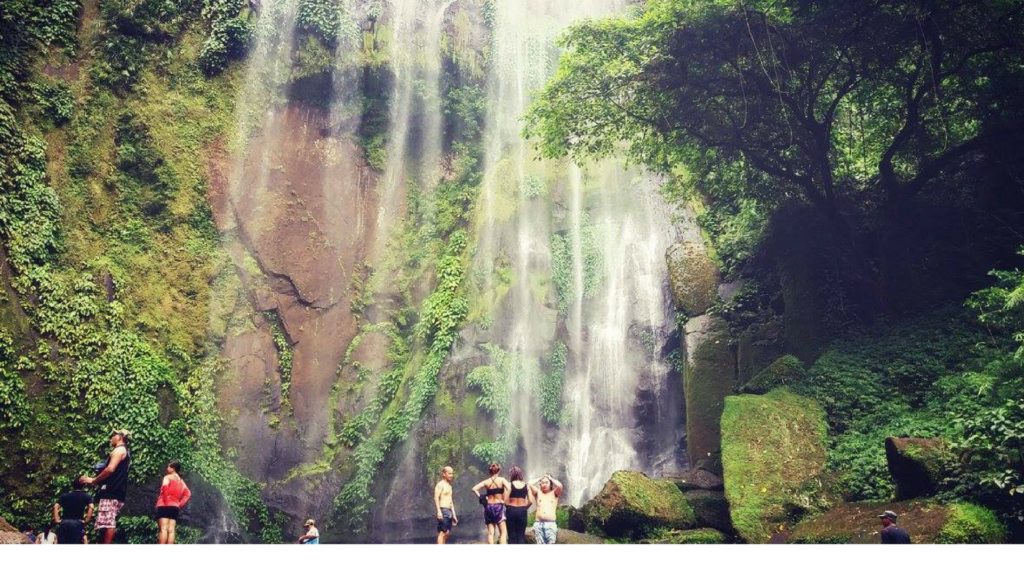 Falls hunting is one of my favorite hobby, actually since I was a young teenager I've made great adventures going to numerous falls with my brother and my Papa. I was also very fortunate to have adventurous friends who at the same time love falls hunting too.
I could say that this experience was very unique, the level of difficulty going through the cascade and getting through the rocks were quite challenging. Walking down the trail was a bit easier at the beginning of the hike but getting closer to the main trail of the falls were the challenging steep descents and rocky cascades either going uphill and downhill. The trek got more exciting when we crossed numerous small rivers and climb up big rocks just to get through the other side of the trail.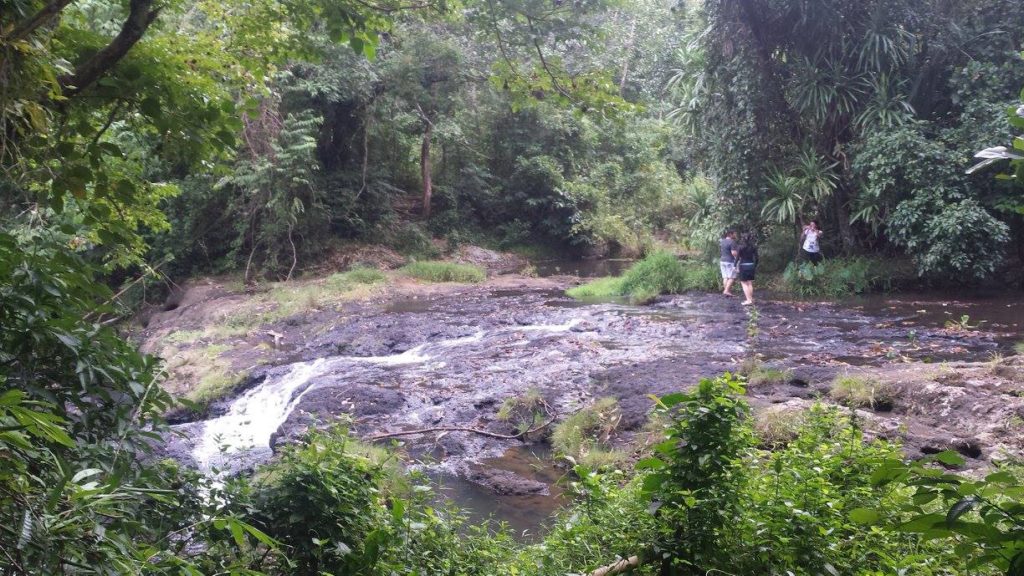 We also passed through mini falls while we were on our way and though we have to get through big rocks, getting closer to each was worth the photographs.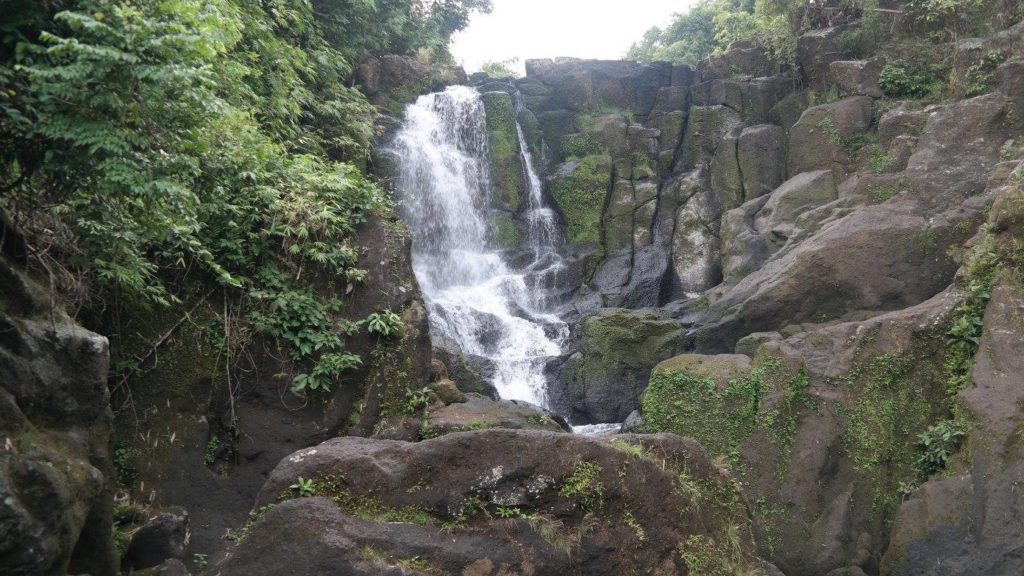 One of the waterfall we've seen while we were on our halfway of the trek going to the main trail of Hulugan falls.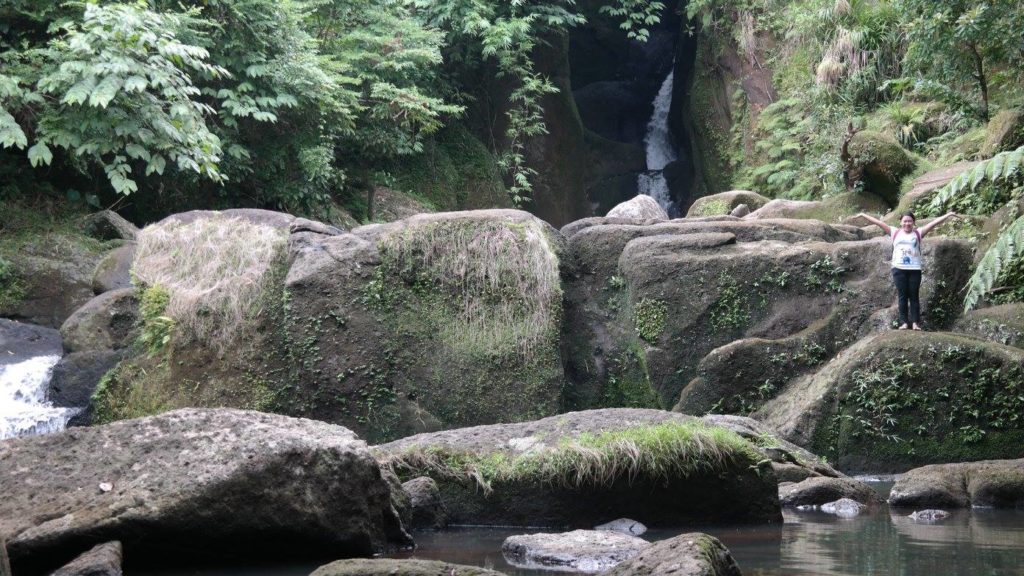 Huge rocks to climb for an up close view of the mini falls and in order to see its deep narrow catch basin. One beautiful view of the water cascade can be found almost at the final end of the trail before you can see the long marvelous fountain of water from the majestic Hulugan falls. This was where we seated and relaxed for some time and took a lot of photos after the difficult descents that we've been through. We were all wet and muddy after crossing rivers, climbing rocks and getting through the steep slopes so it was the perfect spot to clean ourselves a little before proceeding to the hike.
We witness a huge rock standing right before we took our very first glimpse on the waterfall. I took my time to just feel the beautiful scenery I'm seeing right at that moment, it was gorgeous. The huge rock marked the final entrance of Hulugan Falls where showers from the strong flow of the waterfall can be felt. The nature's serenity was invigorating, the environment was so green from trees that surrounds it and what's more enchanting were the rainbows that flickers on the showers.
I am always amazed with what nature has to offer and seeing the charm of Hulugan falls was like a dream. The waterfall looked stunningly clean and the strong force of the flowing water was a loud voice that sung in the entirety of the place. Hulugan falls stood with elegance and pride with its height of approximately 70 meters or so and a wide catch basin where people can swim and enjoy its refreshing cold water.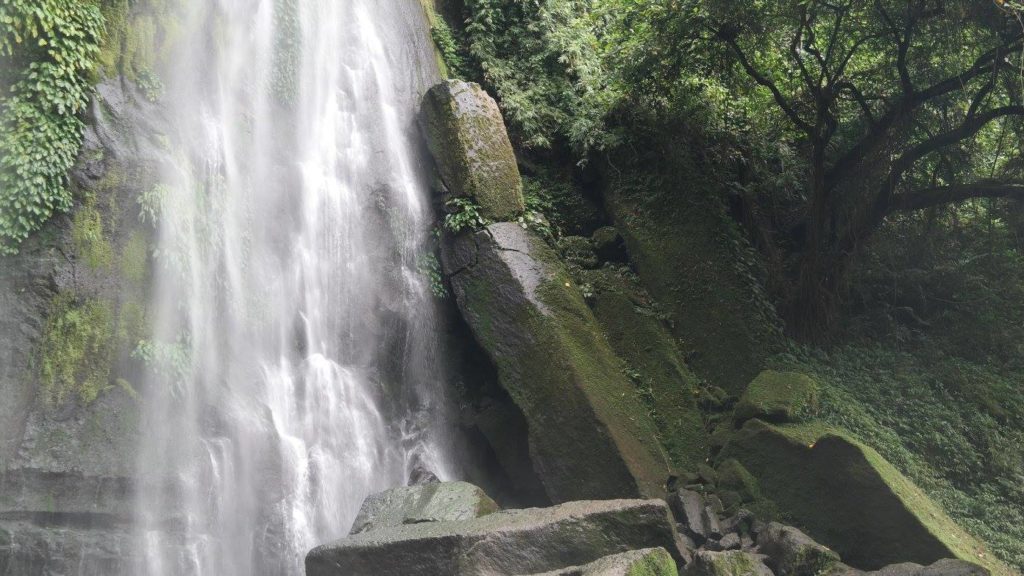 We took our time to enjoy the moment of being there, we enjoyed our packed lunch and after getting full, we jumped off to the natural pool of Hulugan Falls' catch basin. Indeed it was the most exciting moment for all of us. It was absolutely worth the trek and hike!
Out of all the falls hunting adventures I've been, I could say that this was truly the most majestic falls I have seen and the hike was fun even if it took us a long time to get there. After the unforgettable experience, I gathered some fun facts and adventure tips that can add up to your background about this lovely adventure.
Fun Facts:
Expect a long trekking and hiking.
Trails are a bit challenging, there will be steep rocky slopes along the way.
There are rivers to cross, small and big ones.
Witness small rapids or water cascades.
The place is easy to find and a tour guide really helps a lot (they don't have standard tour guide fee so it's only base on your generosity as a tourist)
Adventure Tips:
Its not advisable to wear shoes, a waterproof trekking sandals is more convenient to use.
Bring your own food and lots of water. Also make sure to bring your own trash bag, be a responsible tourist who takes care of nature.
Its best to go on a hot sunny day or summer. Rocky slopes are dangerous to hike when it's rainy day.
Take extra batteries for your camera's and protective gears for each too. Waterproof cameras are great when you want to take photos within the waterfall area.
What's your most unforgettable adventure?