CATCHING TWO BIRDS IN ONE STONE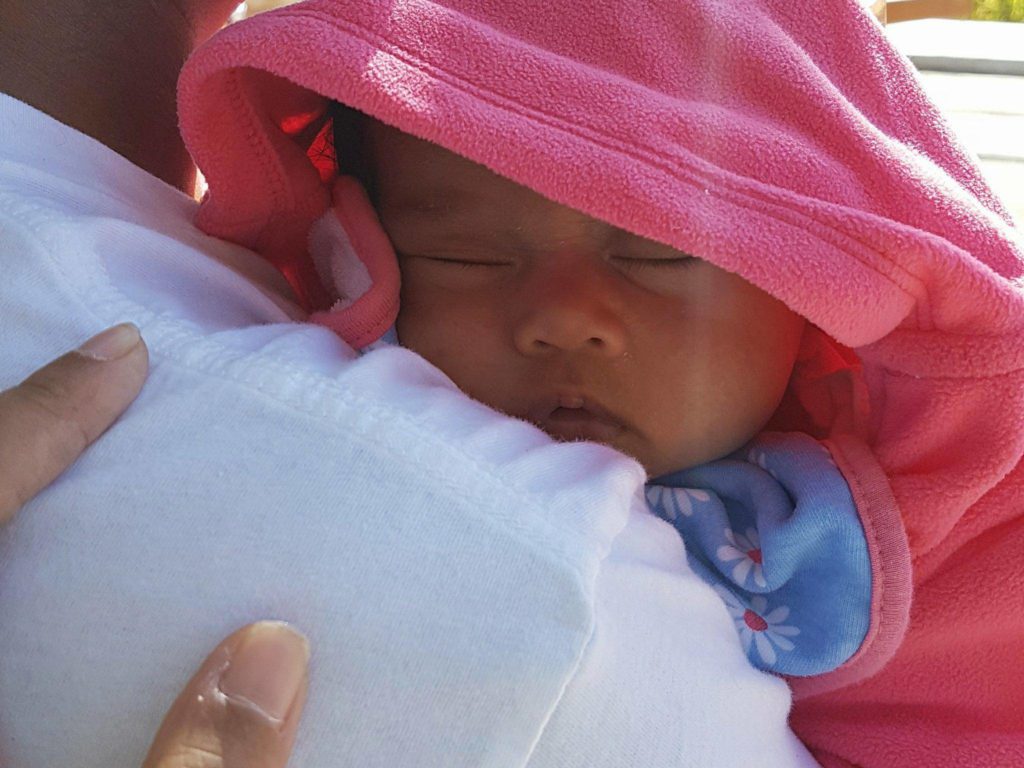 Mia was about a month old and some days when we took her to an outdoor adventure in a lake in Oakland. As a new mommy I kinda was worried about taking her out of the house because the outside world was all new to her and her skin was so delicate that it'll be hard for her to combat the type of weather outside. But then I realized that we already had been inside the house for a month and she looked healthy and maybe it was time for the both of us to get some fresh air outside so that we could expose Mia to the natural light and have her experience a different pace too. To make that happen all I needed to do was to get everything ready and be mindful of necessary precautions so that baby would not get sick.
The following questions that I had in mind before leaving home with baby:
1. What are the MUST HAVE'S that baby needs when she's on an outside adventure?
Of course her formula milk, bottles, thermo container for her hot water, diapers, wipes, blankets, bibs, extra clothes, hat, mittens and the most important thing; the carrier and the stroller.
2. How should I properly dress her?
I told myself that it depends on the weather outside and the time we needed to go to the Lake it would be early in the morning and it was obviously cold so I dressed her appropriately by making her wear a pinky hoodie. I did not want to overdress or under-dress her but just fine that she would not feel cold at all. I made sure to dress her in layers and covered her head, hands and feet. After I prepared all her things and everyone in the family packed everything from our food to the other necessary things we needed, we headed our way to Lake Temescal: Temescal Regional Recreational Area in Oakland California. It is located next to the junction highways 24 & 13 in Oakland. It is an urban oasis where big trees and the panoramic view of Lake Temescal can be found. It is a very convenient place for family picnics and other recreational activities such as fishing, biking and hiking.
HOW FAR IS IT FROM HOME?
It took us an hour drive from where we live (Vallejo, CA) to get to Lake Temescal. We arrived in the place early in the morning around 9 a.m and we parked the car for free (there's a mini wood tent with a poster about details of parking fee but nobody was there). There were already numerous cars parked and we saw some families like us have their own baby too with them in strollers. There was a cold breeze of wind coming from the trees and leaves were falling on the ground while kids started to run back and forth playing and parents were busy  pulling out their things from their cars.
WHAT ARE THE FEATURES OF LAKE TEMESCAL?
Our baby Mia was always asleep after a car ride as expected, when we arrived she was still asleep when No, my husband took her carrier from the car seat. We headed to the lake and we passed through a lot of picnic tables and some of them were already occupied by families or group of students gathered together to eat. There was a big kids playground and available restrooms were next to it. As we walked through the pathway we saw big trees along the sidewalk. We started to look for space with a picnic table but for our surprise some of them were already marked as reserved and there was one that was reserved for a wedding celebration which had a lot of chairs and balloons lined up with the flowers.
We did some walking until we found an available space for us. We really liked the one we found because the lake was just foots away. It was a spacious picnic table under a tree with a grill on the side and its near to a fishing dock. We had our food grilled for our lunch while having very happy moments of laughter and talks. Under the tree where we sat, I held Mia in  my arms and gave her milk. Her eyes winked when the tree leaves moved and swayed because of the wind.
After our lunch, we went to see the fishing dock and there were men with their fishing poles patiently waiting for a catch. We saw that they have their nets too and they have already caught some fish.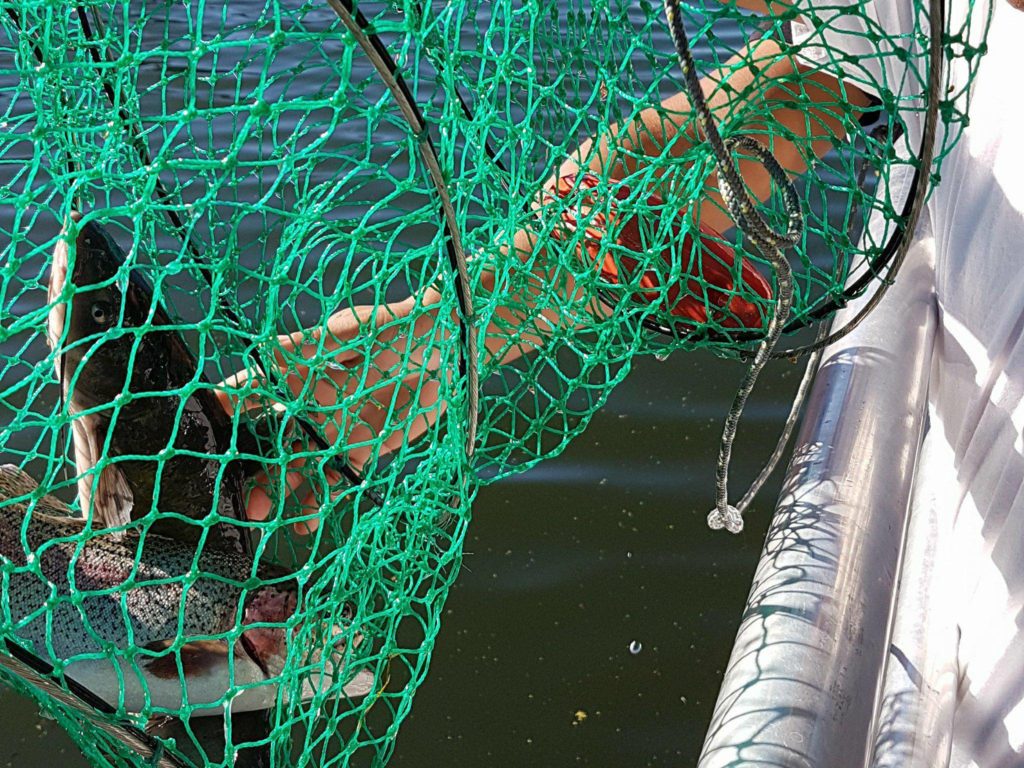 We didn't have our fishing poles so we just watched and those men were friendly enough to talked to us about how they fish. We took baby Mia with us and she loved the cool wind blowing from the lake and her eyes wondered when she saw the fish in the net. But when we went back to our table she had fallen back to sleep in the shoulders of her Grandpa.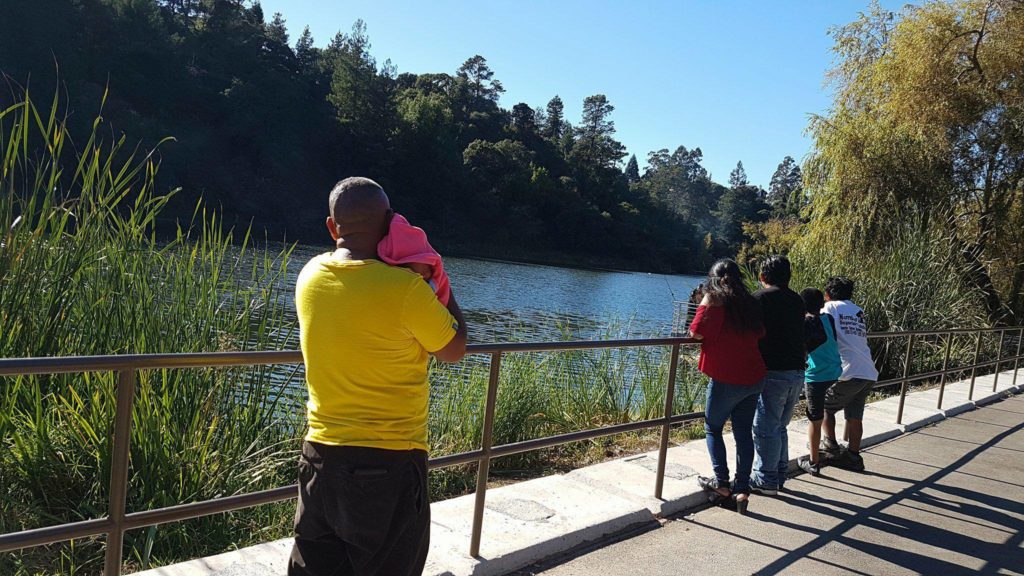 Lake Temescal is a dog friendly park too. We saw a lot of people walking with their dogs and some stopped in front of us to introduce them to us. We loved dogs and we enjoyed talking with strangers, those dog owners who passed through us and let us play with their lovely pet for some time.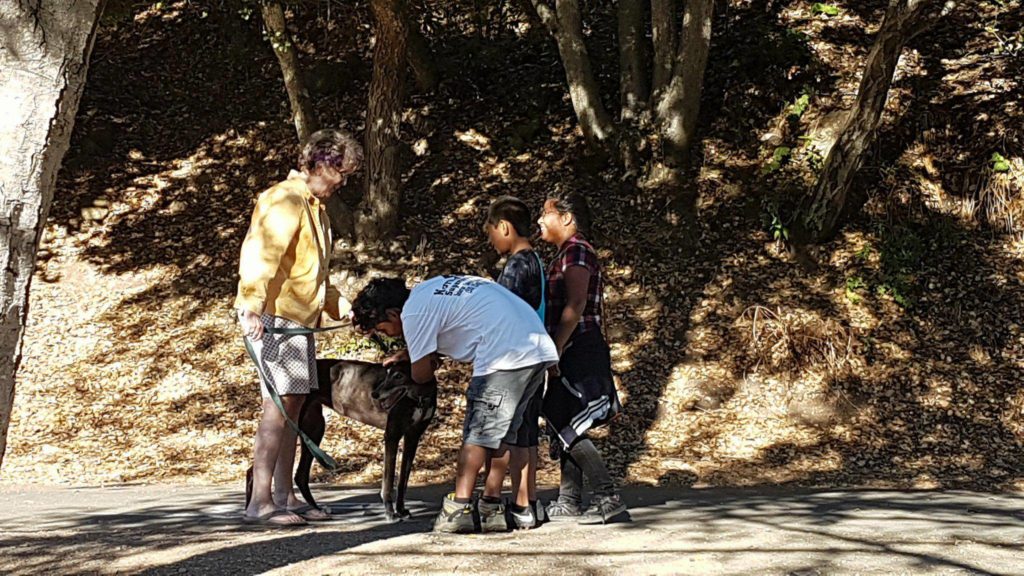 There was also this student who had his drone and so friendly that he happily talked to us about how it works.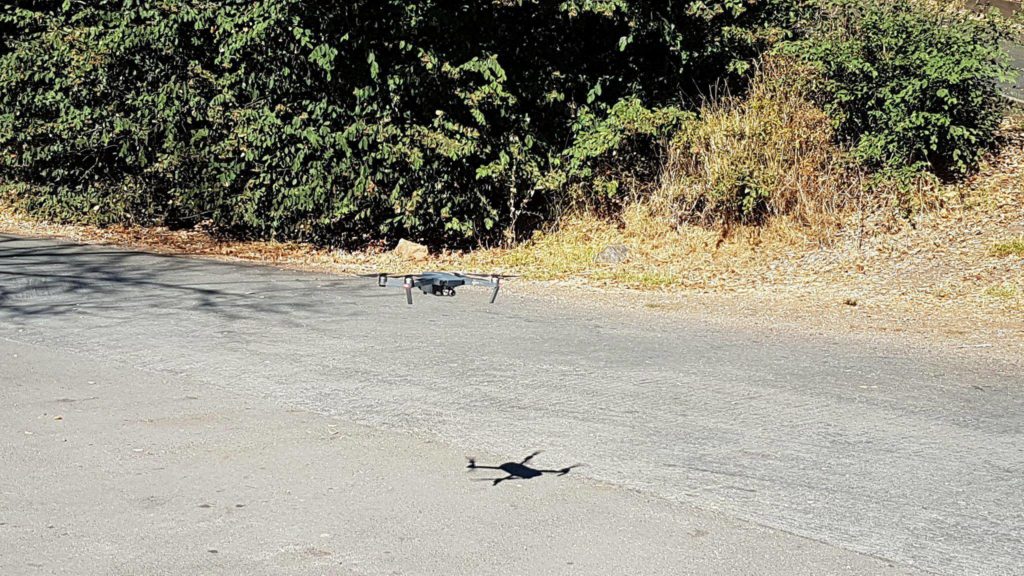 OVERALL EXPERIENCE
It was indeed a fun day for all of us even to our little Mia. She had her first outdoor adventure, different environment, got some fresh air and enjoyed the natural light of the day. This lovely place will always be a part of her sweet memories as others would say "First times are always unforgettable".