Monte Rio
It was a nice hot sunny day and we were going to spend it like any other day, as simple as it could be; stay at home. In the middle of our morning routine, my husband's cousin calls him to invite us to spend the day somewhere. It was a spontaneous trip to East of Monte Rio.. We took an hour and a half road trip ride to reach Monte Rio Recreation and Park District located below a bridge right after we pass the Rio Theater in the town of Monte Rio California.
It was the natural tranquility of nature that brought this place so perfect to relax and enjoy for families like us. We got very excited when we reached the place and saw the sparkling water from the flowing river. What's best here is that there is NO entrance fee for visitors or tourists which brings a lot of people to come to enjoy the serenity of the place for free. We were able to bring our own stuff like food,umbrella and a tent. We arrived there around 9 A.M, by that time you could already see people enjoying their time with their families and dogs too. Yes, that's right! it's a dog-friendly-beach unlike other beaches but unfortunately we were unaware of that because we had deliberately left our dog Rio at home and we wished we had brought him along with us.
Russian River as it is named is scattered with small pebbles mixed with sand, It felt more like as if we were at the beach and like the usual beach there was strong cool wind that was blowing from the trees that were surrounding it. The river was very appealing with its sparkling flowing water that I had to restrain myself from diving into it to feel its cleanliness and coldness right on my skin because before we could do anything else, we had to find a nice spot to settle in. We decided to start grilling what we had brought to eat first while enjoying the calmness of the river and shared some laughs with everybody in the family. After getting full from a very delicious barbecue lunch we jumped off to the water, swam into the shallow part of the river and enjoyed the massage effect of the flowing water.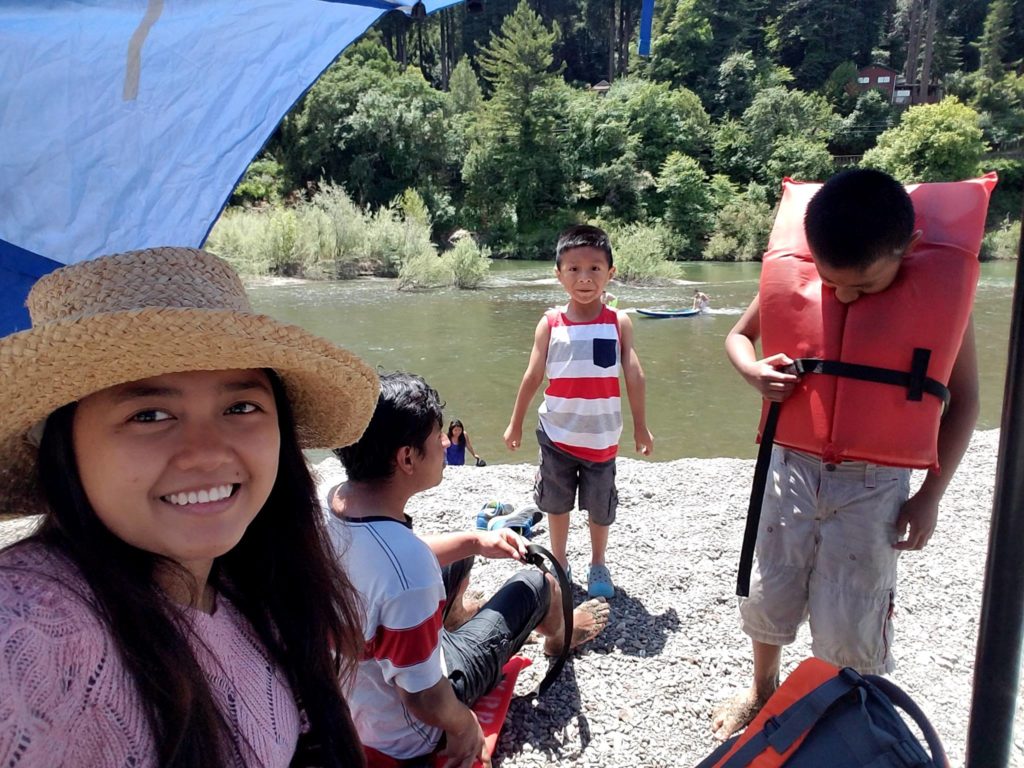 While we were in the water, groups of people passed by with kayaks, canoes, paddle board and lifebuoy heading downstream and into the deepest part of the river. It looked fun so we swam ashore and went to discover how to get one for ourselves. We found out that all those were for rent in different rates, one of us had to surrender an I.D before we could get hold of one. We ended up getting a lifebuoy, a kayak and a canoe and paid the renting fees for each of $35 a day which included life jackets too. We had to be extra cautious though because there is NO lifeguards or any patrolling guard around the area to check for everyone especially for those who are in the water, so we had to keep a close eye on the kids. We had a fantastic time paddling through the current of the river going downstream but struggled against it coming upstream. We explored much of the river's wonders and its beauty was breathtaking.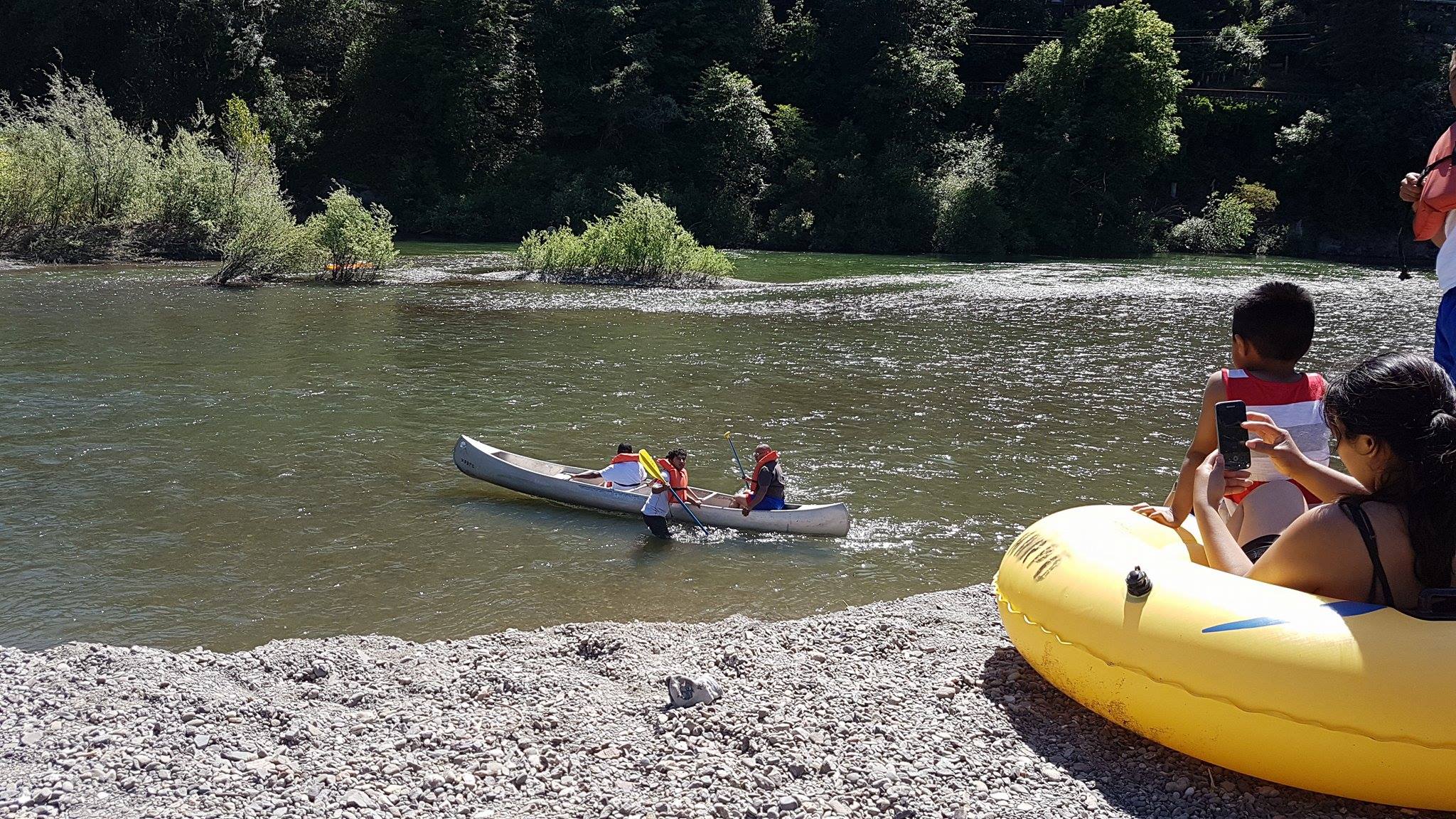 It was indeed a fun and memorable family get-away experience, a spontaneous trip becomes very special because it is never planned and you never know what type of adventures you will encounter. Moments like this is what we live for and it is essential to appreciate what life offers us and live it to the fullest..