Lake Herman Recreation Area
Peaceful, calming and very relaxing view from the lake water reservoir of the City of Benicia.
We have been wondering what's in there behind those mountains and asked ourselves if there's even a road going up, so out of our curiosity we took ourselves to a ride for an exploration adventure.
We headed up north of Benicia in a hot summer afternoon and drove for about less than 30 minutes from where we live. As we geared up high to the mountains, I felt the sun's heat getting more and more intense as we passed through dry roads and wandering around the hills of brown dry grass. Finally our aim to find something behind these mountains was over when we got to see the landmark sign of Lake Herman.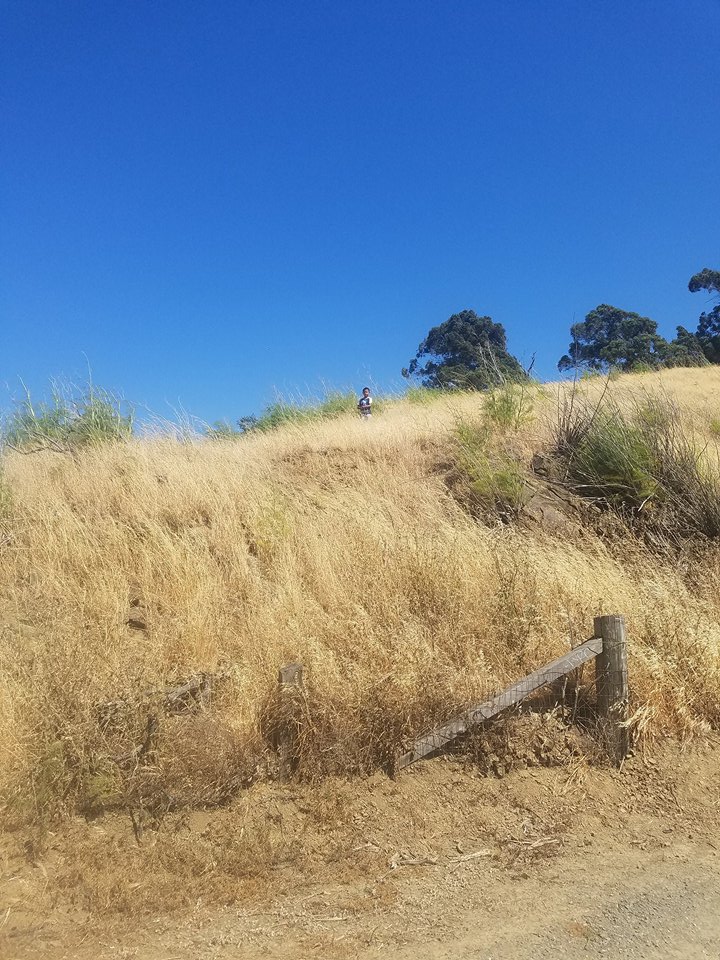 From the surroundings, the trees blew strong wind that you can no longer feel the heat of summer and only you can hear nothing but its sound; it was quiet and peaceful. There were benches and tables under the trees, very preferable for some family picnic or outdoor family get together gathering. It would also be perfect to de-stress yourself to just experience silence while enjoying the cool wind. We walked a little bit more going inside the park and we saw the beautiful view of the lake. The calm water of the lake made it very desirable for people to go fishing, in fact we've seen some people who were already there before us, have their seats and having their good time fishing. Even though the calm water looked ideal for swimming, anyone is not allowed to go into it for the lake is considered to be a water reservoir serving the entire city of Benicia. We have also seen an overflow spillway settled on the water not far by the bay and upon walking more was a long trail connecting to the other side of the lake.

We passed through the long trail and walked through a small trail path around a hill. The place was also good for hiking, just be aware with some insects which you might get from the tall grass and weeds. While walking around the hill, we discovered interesting things such as the small river lining the borders going through the lake probably a part of the flowing creek filling up the water reservoir, the captivating view of a bird silently resting on a tree branch in the middle of a small lake and the big nest laid upon the branches of a very tall tree.
Lake Herman Recreation Park is a lovely place to meditate. This place would be perfect for someone who likes outdoor activities such as hiking and fishing.