Santa Cruz Beach Boardwalk is an oceanfront amusement park in Santa Cruz California. It is a seaside charm in Santa Cruz where fun and relaxation are all in one. Its wide sand beach and roaring waves are truly amazing. The amusement's park's lights, rides, games and music are lively and inviting especially during holiday season like Christmas, where in  during night time they turned on all the Christmas lights around the place.
From San Mateo going to Santa Cruz, it took us 2 and a half hours of travel including time where we've been stuck in traffic and when we had to stop in a restaurant for lunch. Mia loved traveling, she's not fussy and she really behaved well during the entire travel. The movement of the car or the van easily rocked her to sleep all the time and when it stops she felt it and she wakes up.
THE BEACH
We went directly to the beach when we reached the boardwalk. It has a wide sand and we had to carry Mia in her stroller to the sea side. There were birds flying around and it was a little bit crowded but we still got our own space to sit and enjoy the beach. It was a very lovely afternoon for we got to see the sunset while relaxing and enjoying the ocean waves. Mia really loved the sound that it makes. I held her in my arms as we sat in the sand and she winked every time the natural light struck her eyes. She looked at the waves and wondered about the sound, how I love to see her cute face when she gets too focus on a specific thing. Later on after some time she fell asleep and she slept long until we went back to the van.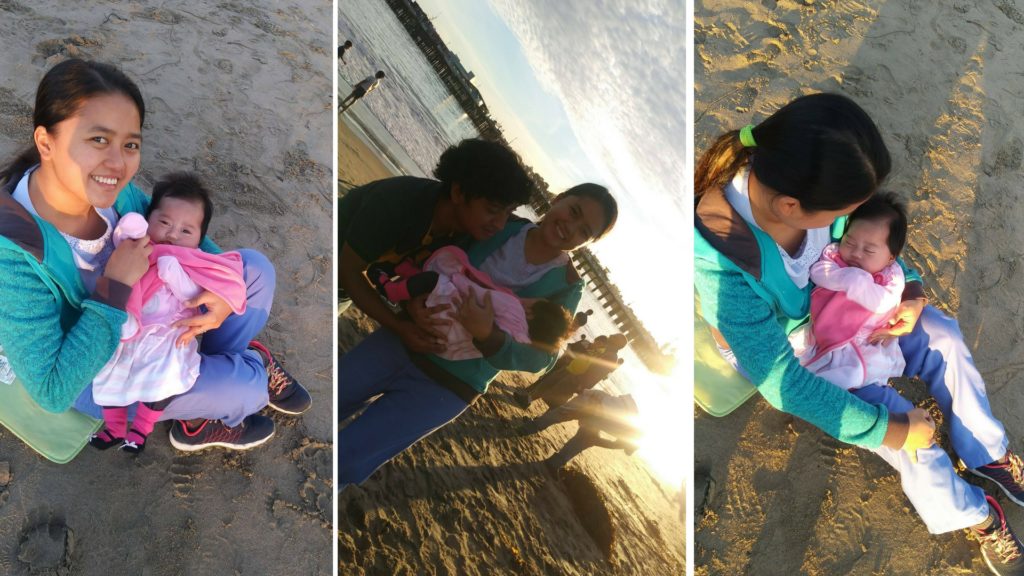 THE AMUSEMENT PARK
We took some time to visit the amusement park before we leave. It was an old school kind of amusement park not as modern and big as the new amusement park you know nowadays. There were old type of rides and arcades including treats, you can choose any of your preference which one will you go to have fun. We played few arcades and won some toys and picture frames. Prices were reasonable and the place was little crowded during our visit so we didn't really stay long to play for more.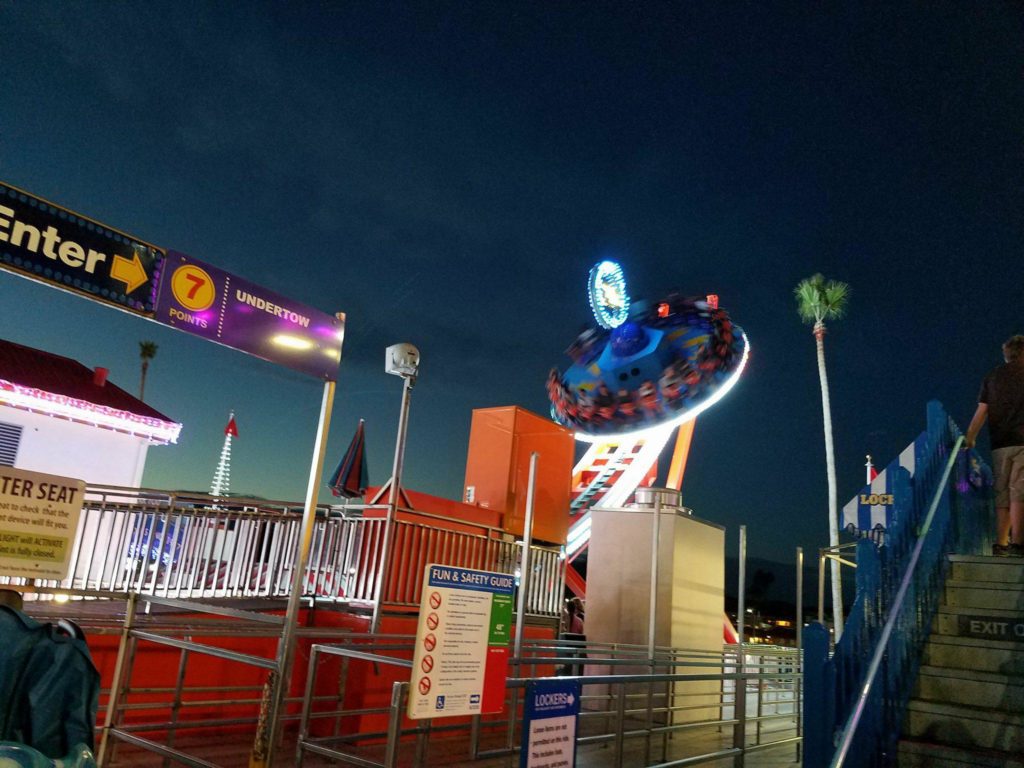 One of the rides in the amusement park.
One attraction here too is the roaring camp train, Santa Cruz beach train was full of decors and lights when we visited because it was during the season holidays. During this kind of season, a lot of people were visiting and wanted to enjoy riding this train so booking or getting your tickets online will be much more convenient.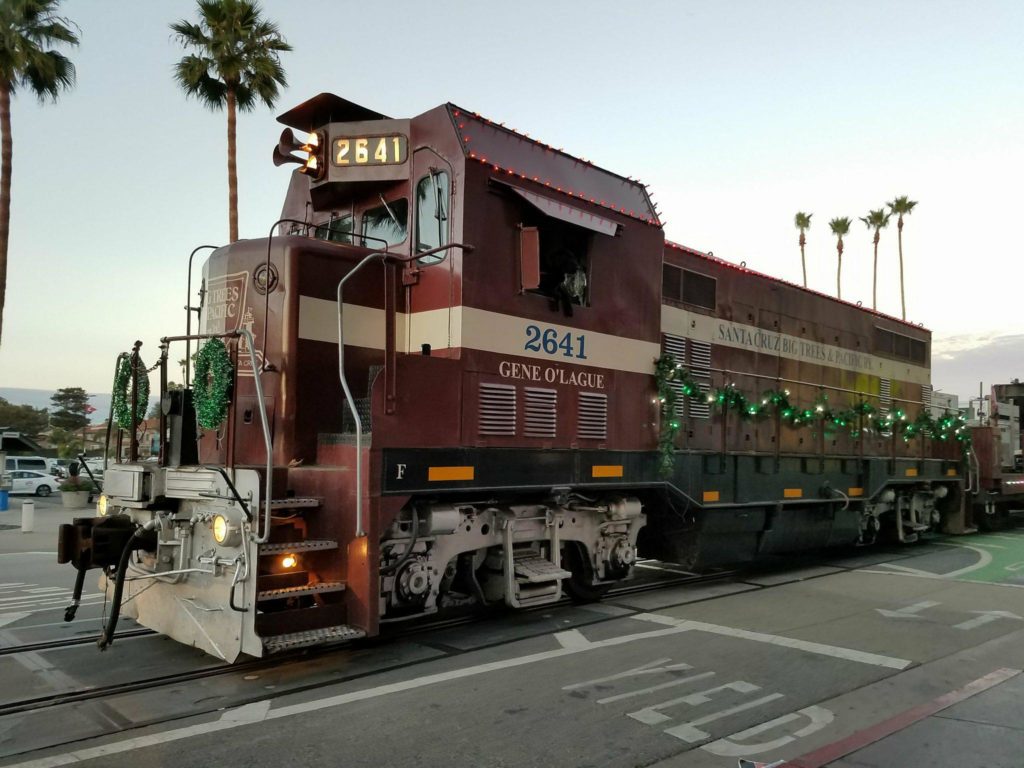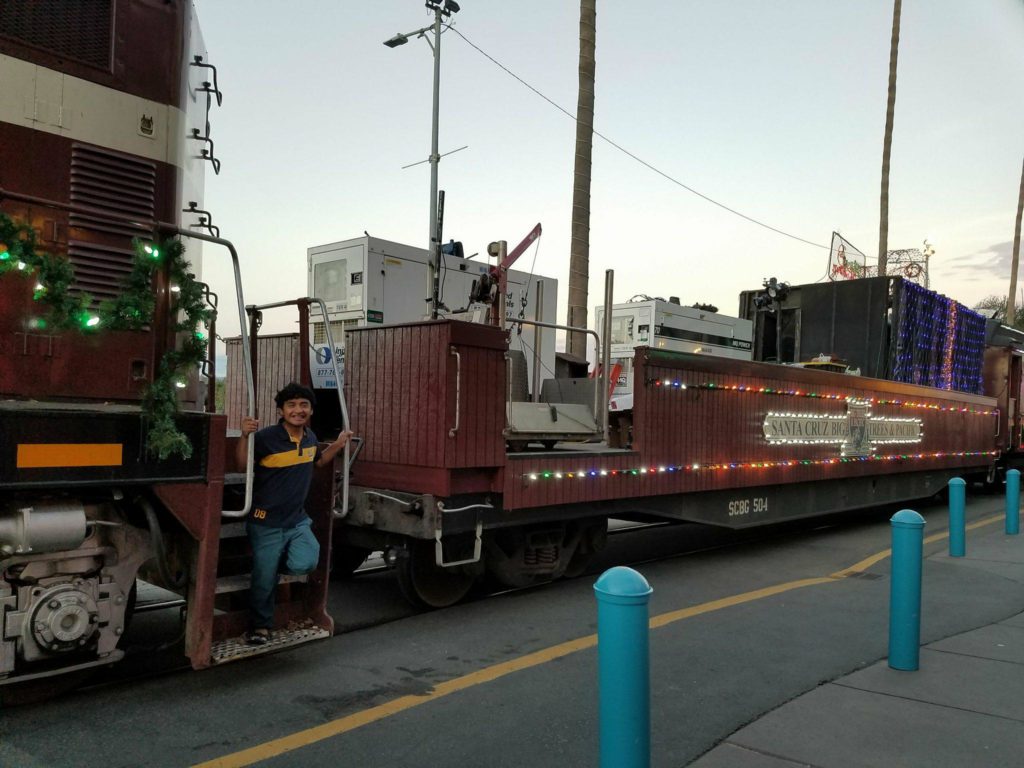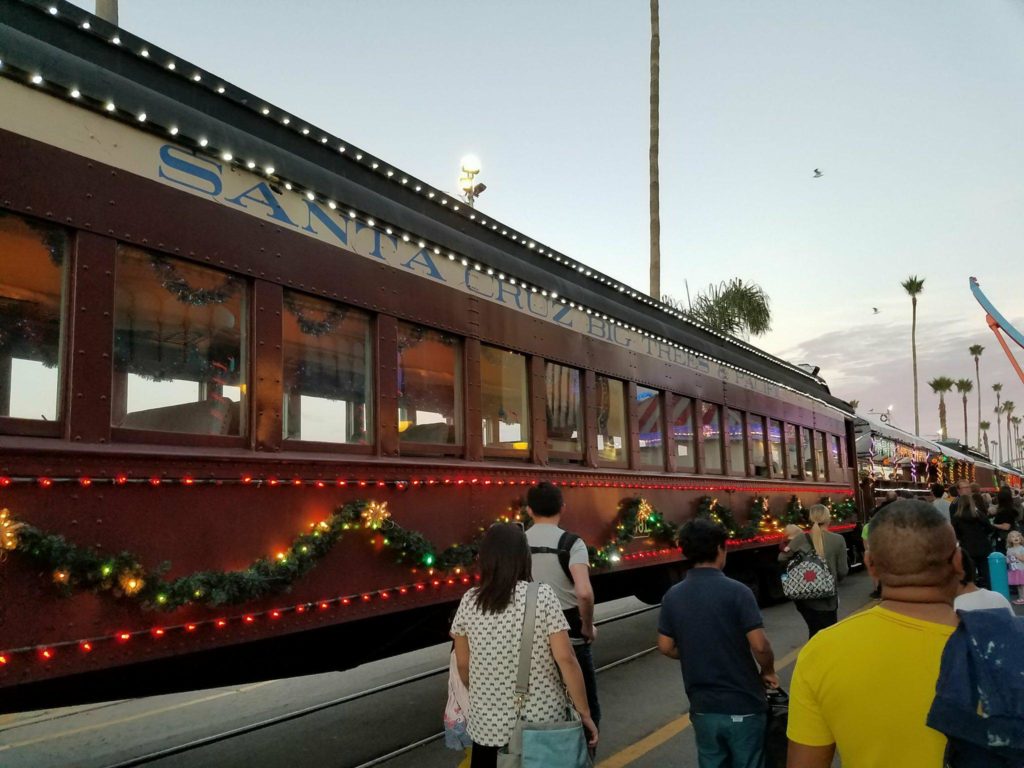 TRAVEL TIPS:
If you're looking for fun and relaxation all in one place, Santa Cruz Beach Boardwalk is a good choice to pick. But you may want to visit early so you can enjoy both the amusement park and the beach on the same day and the place gets crowded later on during the day.
The beach was so refreshing especially when you come during sunset so if you prefer it more than in an amusement park then it can be the best time for a visit. Bring something that can be your mat in the sand so you can sit and relax the rest of the time of your visit.
If you're more a fan of games and arcade, always checked online about their hours base on time of your visit especially during holidays and some occasions.
We really recommend this place especially for family like us who really do enjoy being outside our home, to have fun and relax in one place at the same time. It is also best to come in the beach during the season where the temperature is getting warmer like spring and summer. If you're in the area or even just a traveler then Santa Cruz Beach Boardwalk is worth a visit. You may not be a person who love arcades and amusement park but love the beach more, or the other way, I'm sure you can still have an amazing time here just like we did. It's for all ages!
Have you been in a place like  this before where you can enjoy a beach and have fun in an amusement park all at the same time? Share it in the comment please!