About Clayton Valley Farm & Christmas Trees
Clayton Valley Pumpkin Farm & Christmas Trees has been in the business since 1980's. It is a family owned farm situated in 1060 Pine Ln, Clayton, California. It started as a U-Pick Vegetable in 1980 and has grown into a pumpkin farm hosting some kids activities such as field trip tours and pumpkin patch during fall and halloween season.
Open to public from October 1st- 31st, the farm welcomes visitors in the morning at 9:00 a.m until dusk at 7:30 p.m.
Things to Know Before Your Visit at Clayton Valley Farm
General admission and parking are free. Except for the kids play area which is paid per child (adults are free)
Pets are not allowed.
Cards such as credit or debit cards are accepted for purchase.
Varieties of pumpkins in different sizes and colors will welcome you upon entrance.
There's a gift shop where you can purchase different halloween decors and displays.
There are also photo stands like "face in the hole" boards for pictorials.
Kids Pumpkin Patch Activities
The farm is truly a fun place for young children since there are lots of activities that they will surely enjoy such as the train ride, feeding animal farms, hay maze or straw tunnels and posing their best smiles in photo stand boards! But one downfall is that some of these activities are paid except for the "face in the hole" boards.
One exciting activity that Mia surely loved at this place was feeding and petting these farm animals (goats, pig and chickens). They were caged and fenced well so it's more convenient for kids. We just grabbed some leaves on the ground to feed the goats and watched other people feed other animals.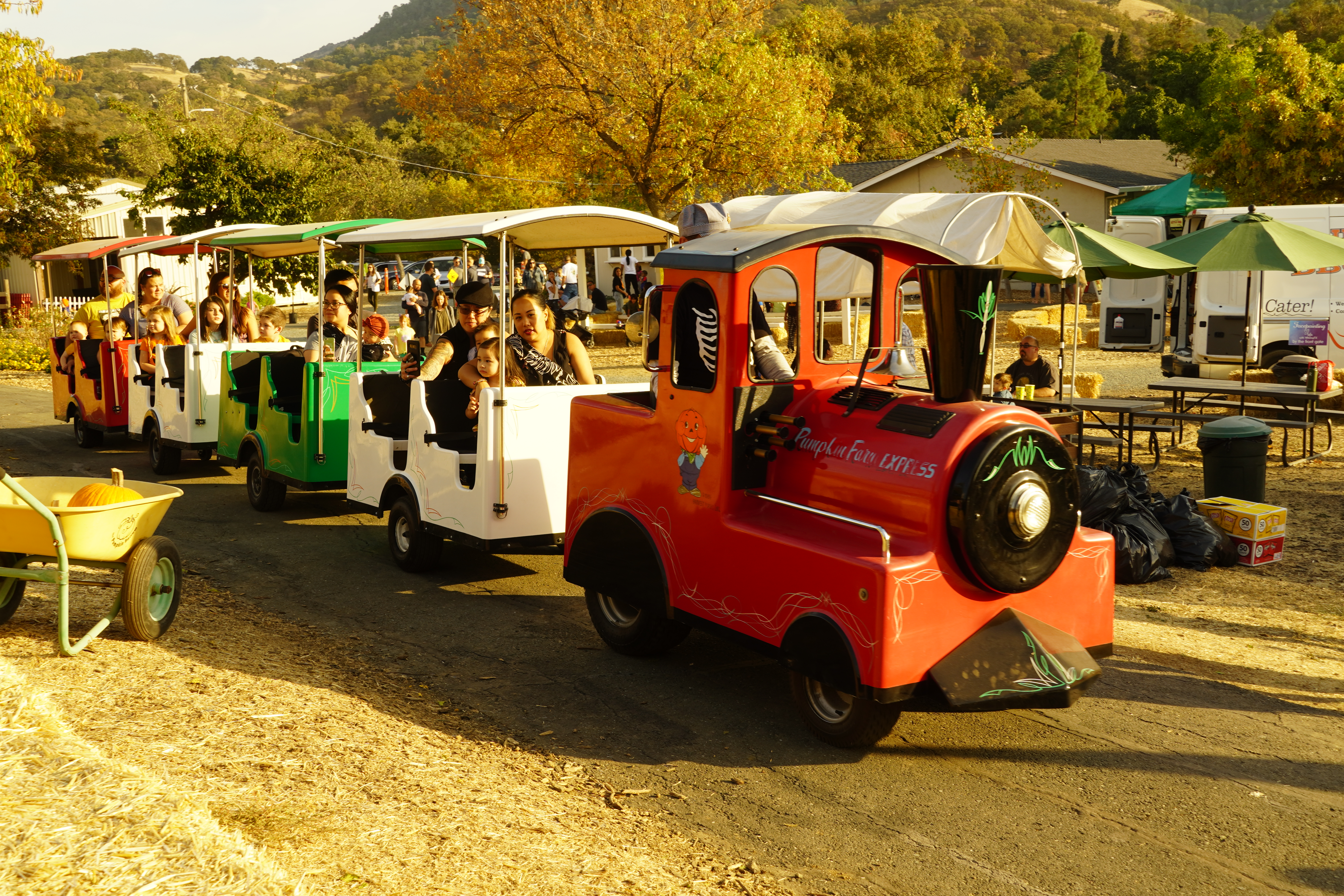 Enjoy a train ride for $4/person but free to infants from 12 months under. It operates from 3 p.m until dusk during weekdays and from 9 a.m until dusk during weekends.
It goes around the farm, in the garden, past the animals and into a tunnel. Mia really loved it as it made sound every time it passes through the field of pumpkins.
3. "Face in the Hole" Photo Stands
These photo stands were perfect for kids photoshoot! The colors were bright and the images looked pretty cute! Mia is still small so she asked her Papi to carry her up to the holes so she could be like other kids who were all set with their faces looking out for some pictures.
The hay tunnel was great for bigger kids. They were playing and running around inside and out the tunnel chasing each other. Mia went to experience it as well but it was so dusty. We went couple of times since our little one enjoyed the company of other kids.
5. Water Pumps with Tubes & Rubber Ducks
The farm has 2 different parts, the upper area where you can see the gift shop and the pumpkins (free no admission) and the lower area where you can find large play areas for more kids activities(paid).   To enjoy this activity you have to pay for every child, adults were free. Admission fee for both play area was worth $15 for every child.
Although you'll spent some dollars here, it was a great idea to enjoy pumpkin patch with the whole family.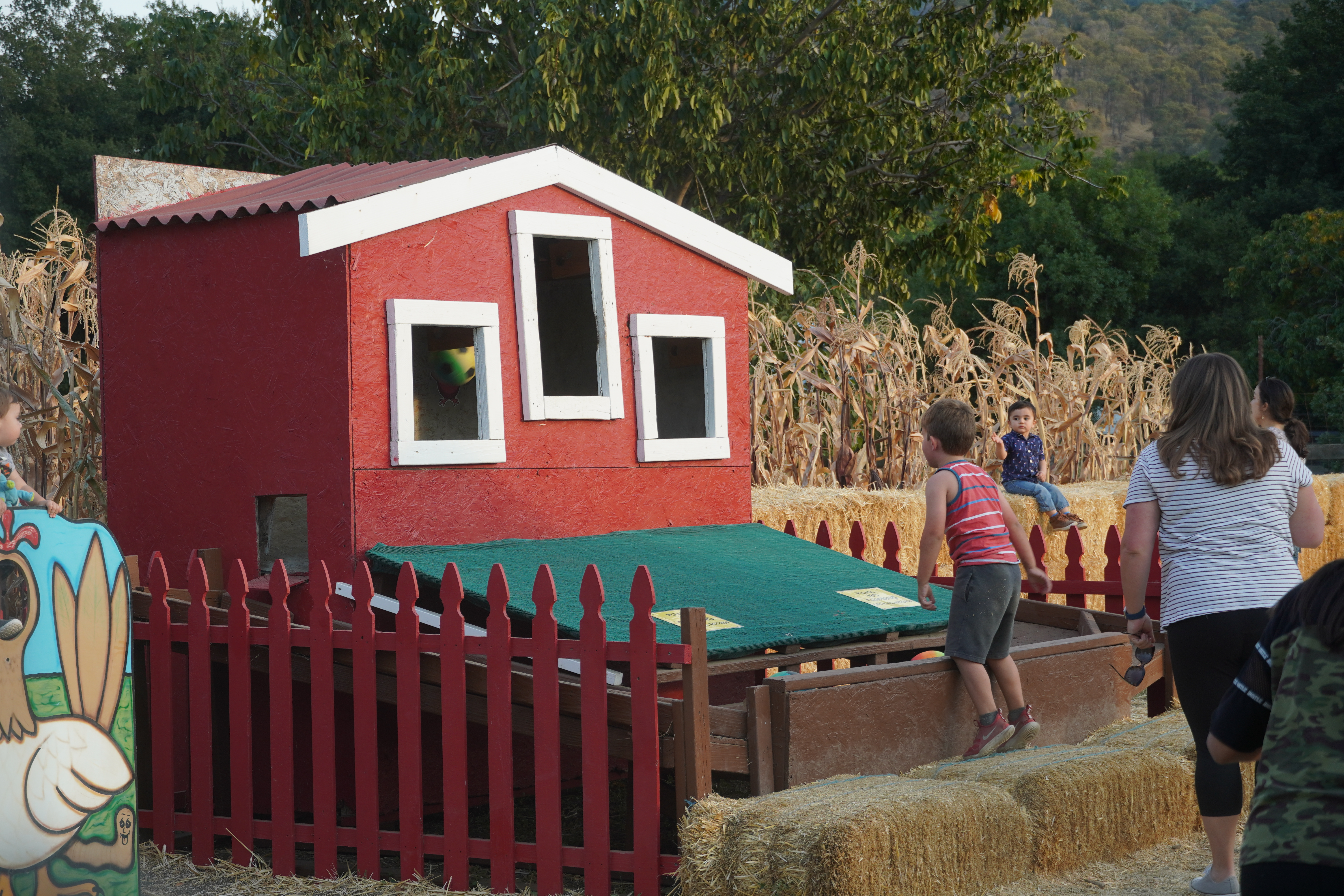 An extra fun for little boys was this ball return game inside the paid area. We decided not to go inside since most of the activities here were all for bigger kids.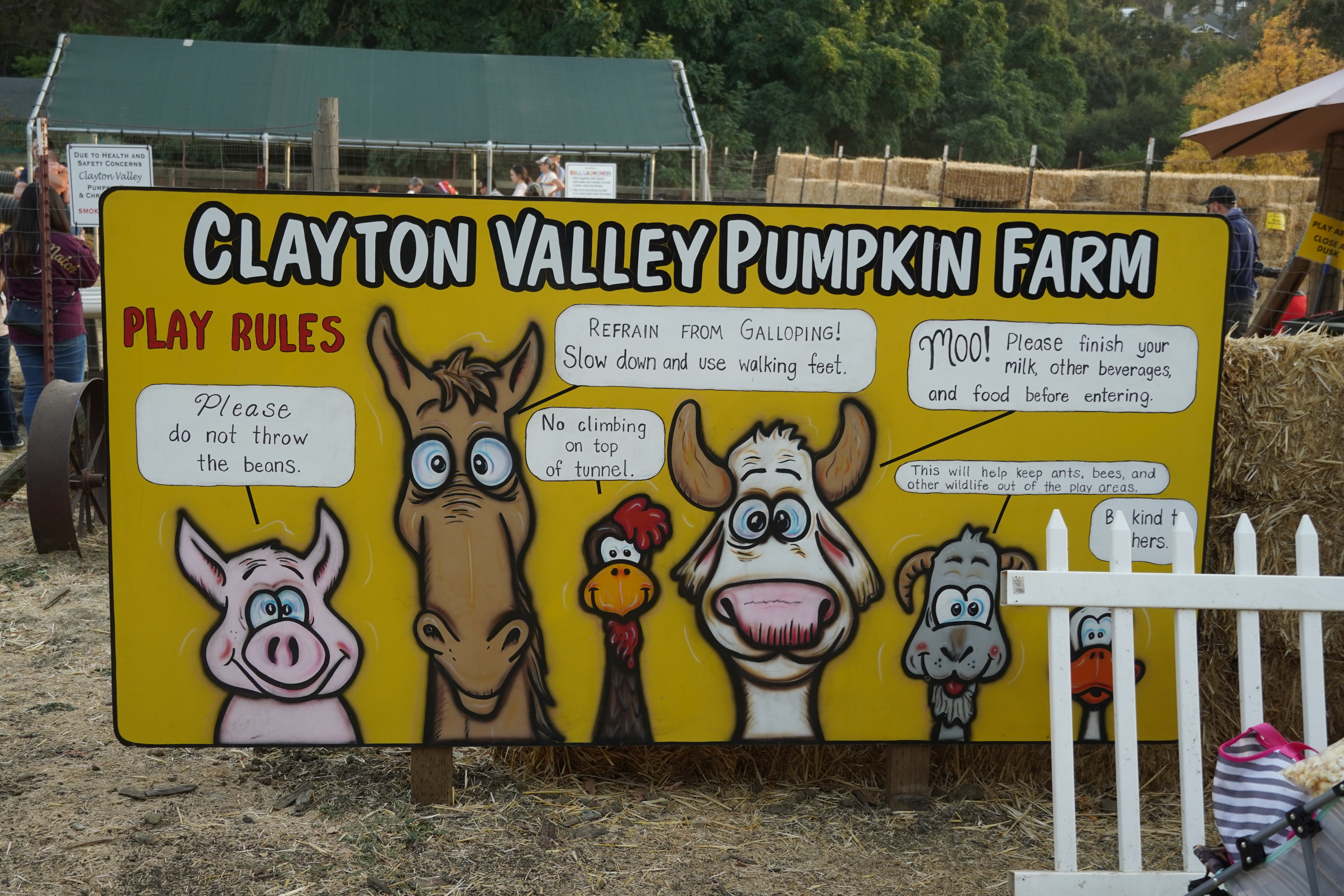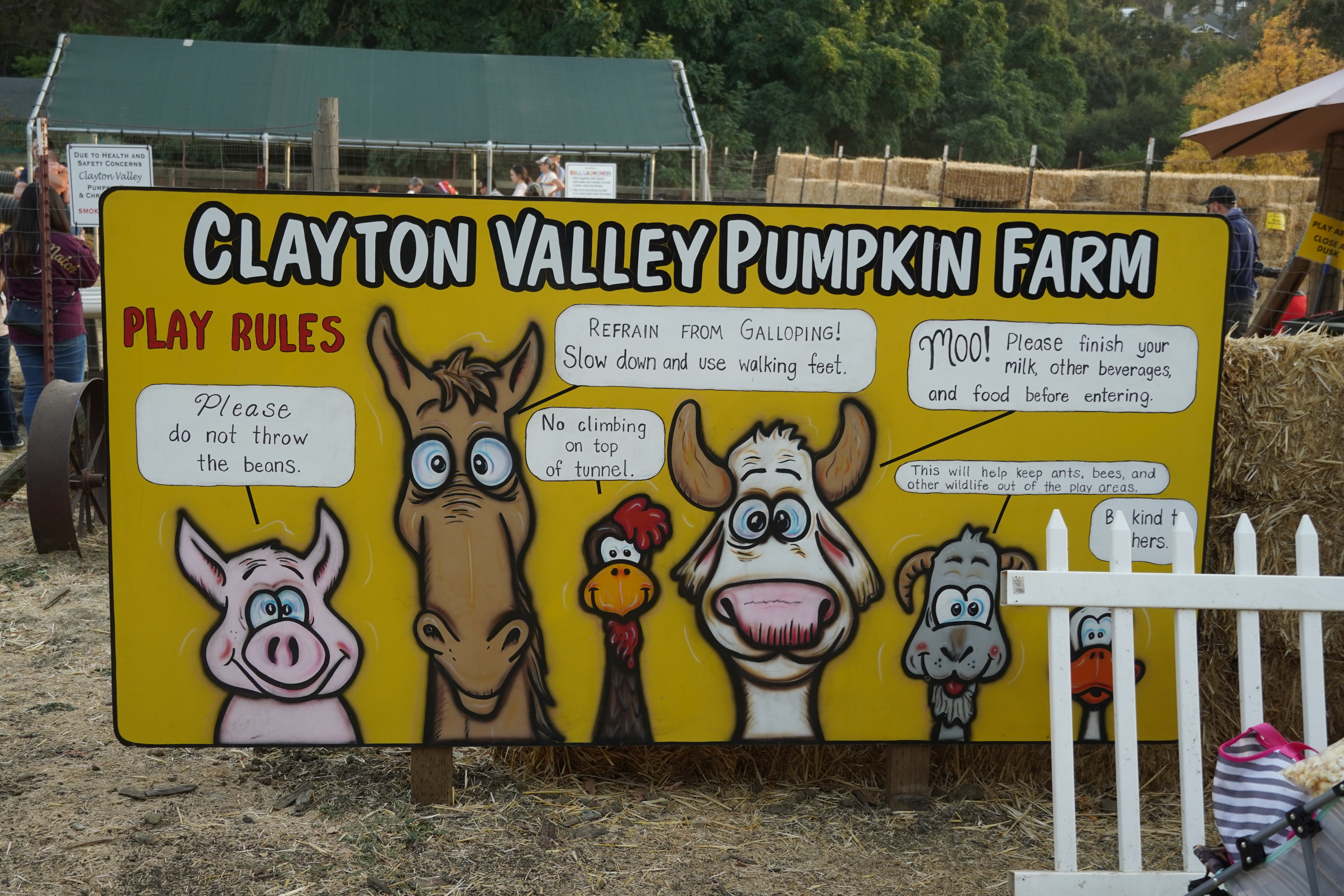 There were more activities inside the paid area which kids surely loved such as:
Bean Pools
Large hay maze tunnels
 Ball Launchers and Foam Blocks
8. Gift Shop/Halloween Decor Shop
Colorful gift shop full of halloween decors and fall pumpkin displays. This is also the place where you can purchase tickets to play in the large play areas.
Prices here aren't that cheap even for pumpkins but we saw a lot of kids enjoy this place and families who were there celebrating pumpkin patch.
Overall, it was a wonderful experience, Mia enjoyed every moment we spent there. The farm was well organized from the parking to the fun areas. The staff were welcoming and helpful. There were good varieties of pumpkins too and we really liked the gift shop, little Mia was stoked with different halloween decors!
Have you been in Clayton or visited this place? Where did you celebrate pumpkin patch this year?