Happy St. Patrick's Day everyone!
As an Asian, I myself didn't really have any idea what this day is all about until I came here in the U.S, where people celebrate this occasion with a lot of green stuff all around the place. So what is it really about? It is a celebration of Irish culture, given the credence to the death of Saint Patrick,  the patron saint who brought Christianity in Ireland. There are a lot of ways how people celebrate it here in United States but one thing for sure there will be parades, a lot of green stuff and special food!
For this special day, I decided to prepare a Banana blueberry bread for my family that you can also try at home. It's quick and easy and nothing too complicated recipe. You don't need to have an electric mixer to make this bread, just a bowl, a fork or spatula and measuring cups. Ingredients are simple and probably you have it on your fridge!
Ingredients:
3-4 pcs. Ripe Bananas
1/3 cup Melted Butter
1 Large beaten eggs
1 tsp. Baking soda
1 tsp. Vanilla
1/2 or 3/4 Sugar ( this depends on how much sweetness you want for your bread)
1 1/2 cup Flour
1 cup Blueberry
After you have gathered every single ingredients, start pre-heating the oven and set it for 350 degrees. Prepare a baking bowl, greased it with butter so the bread won't stick to the surface. After then, you can start with the simple and easy procedure.
5 Step Procedure:
Mashed the bananas.    
Add all the remaining ingredients except the blueberry.  Then mix.  
 Add the blueberry and slowly fold it in the batter.   
 Pour the batter in the greased bowl or pan.   
 Bake for 1 hour.   
Baking tips!
It's best to use overripe bananas like the ones that have black skin since these are the kind that give the sweetest flavor. No need to put a lot of sugar and you'll get more of the natural flavor of the banana.
You can use a spatula for mixing the batter and for transferring into the baking bowl so you can scoop every single bit of it. But if you don't have any, a fork or spoon will do!
Fresh blueberries are also the best to use but frozen once are good too, just wash and thaw it before you pour unto the batter.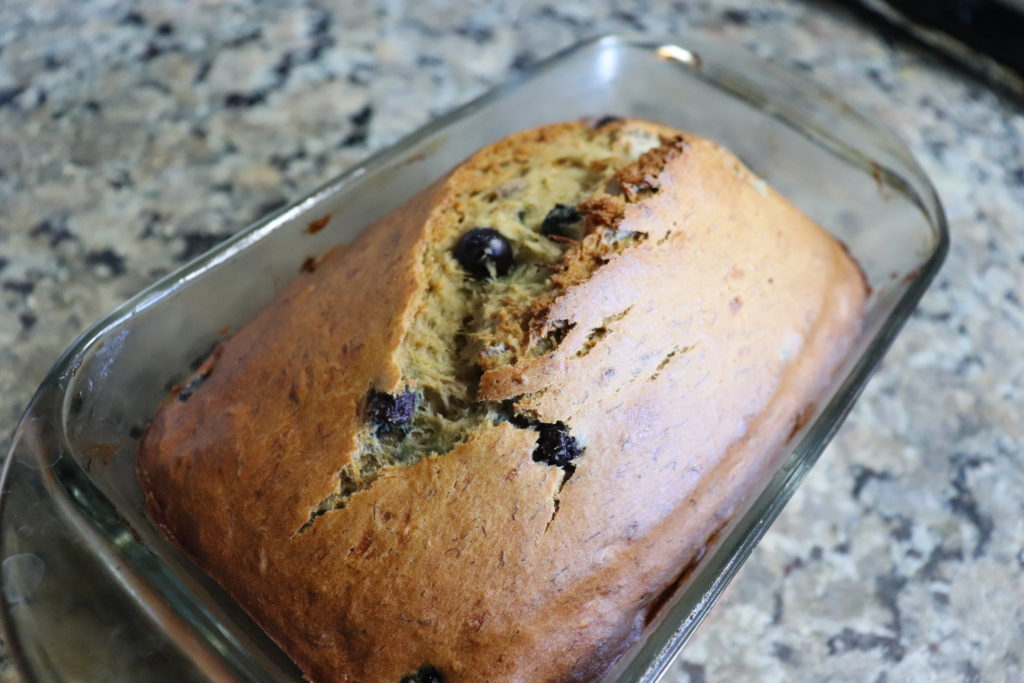 Let it cool for a 5-8 minutes before slicing!
Cracks are good signs that it's well baked.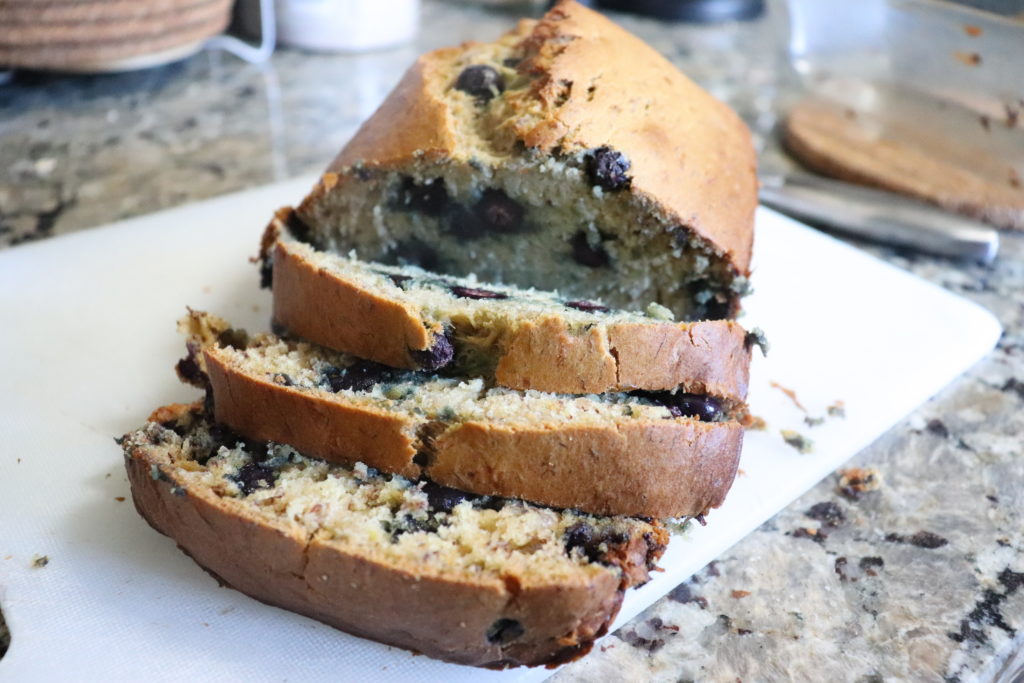 Slice and serve! Enjoy!
How's your St. Patrick's Day? Did you prepare anything special for your family to celebrate this special occasion? Let me know!