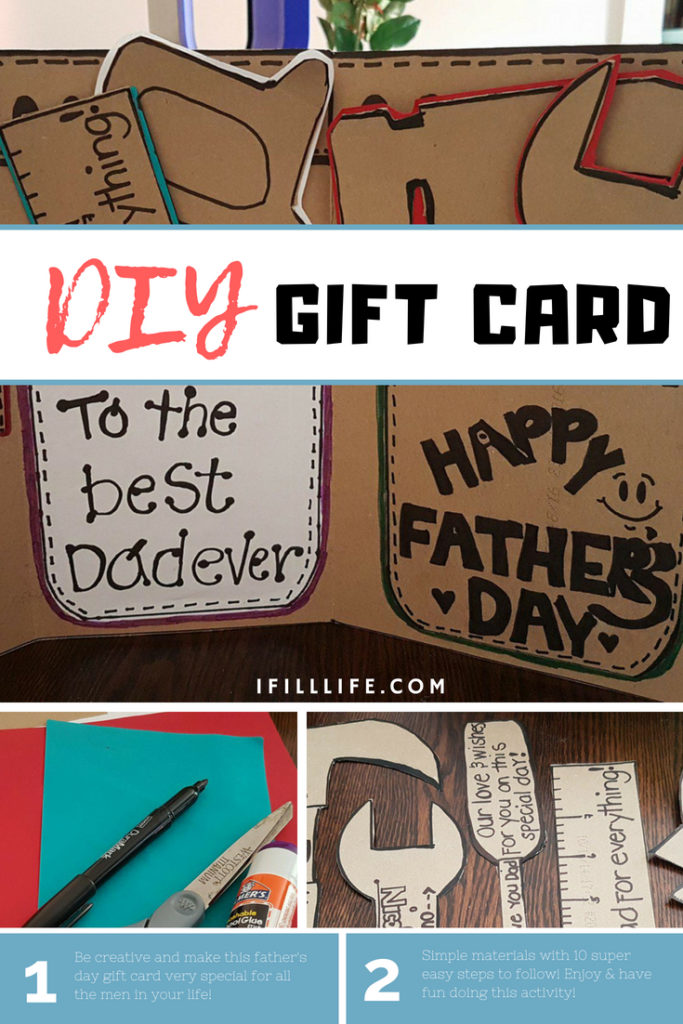 The month of May is almost gone, I have written my pregnancy journey in my previous post as we celebrated Mother's Day and today, as we welcome the month of June we are looking forward on celebrating Father's Day soon.
Since the celebration of Father's Day is getting near, there are lots of gift resources online that you might consider in choosing the perfect gift for all the men in your life either for your beloved father, husband or to anyone who is a father figure to you! Gift ideas are endless and almost all that are on the list requires you money but it's not really necessary, there are ways to make your own. A simple gift card which is created with love and creativity will for sure be accepted and much appreciated by whoever especial in your life.
Handmade DIY crafts are best examples of this and today I am excited to share with you a simple DIY gift card that will surely fit in today's especial occasion. They say that the best gift card you can ever give, are those that are personalized and so we will create this DIY to one of most remarkable character of every father.
Everyone in the family may join this DIY activity, its simple and kids will surely enjoy! Let our creativity work and be artistic today! Let's get started!
HANDMADE GIFT CARD FOR FATHER'S DAY
It is in every father's nature to be the "Man" of the family hence he got all the fixer upper duties in the house and usually all the hard work that requires strength in the household. Therefore we know that each of them owns every kind of tools, love different types of machines and always geared with a belt of any kind of stuff for fixing or building. With this in mind, we will incorporate the design of our gift card from the look of the tools and also the design of the mechanic belt.
---
Materials

Card boards / any hard boards, Colored papers / Crayons, Scissors, Glue, Pen / Marker, Pencil & Ruler (if needed)
---
Procedure
Draw the image of the tools in the board. In this case I chose the following: saw, screwdriver, hammer, spanners and ruler.
After you're done with all the drawings, cut each of them and write down your greetings and all your messages.
3. Apply glue on the back of each tool drawings and individually glue them unto the colored paper. Or if you have crayons, color them instead in whatever ways you prefer.
4. Then in a separate board, draw and cut 2 big squares and 1 small rectangle that will serve as the pockets for the cut tool drawings that we already have.
5. Draw or design the squares in the shape and look of a pocket, then write and print the greetings "HAPPY FATHER'S DAY" & "To the Best Dad Ever" on each square. It's your choice of words! This will be the very first phrase you should see once you open the card so make the letters big.
6. Do the same with the 2 small rectangles except the greetings, just make dotted lines around each corner and leave it blank.
7. In a separate board, draw and cut an outline of the belt on top of a big rectangle and fold into 3 equal parts. This will be the template of our main card.
8. You may cover the template with colorful papers or color it with crayons depending on your creativity.
9. Next step is to glue the 3 sides of the square and rectangle pocket cut-outs in the template of our main card.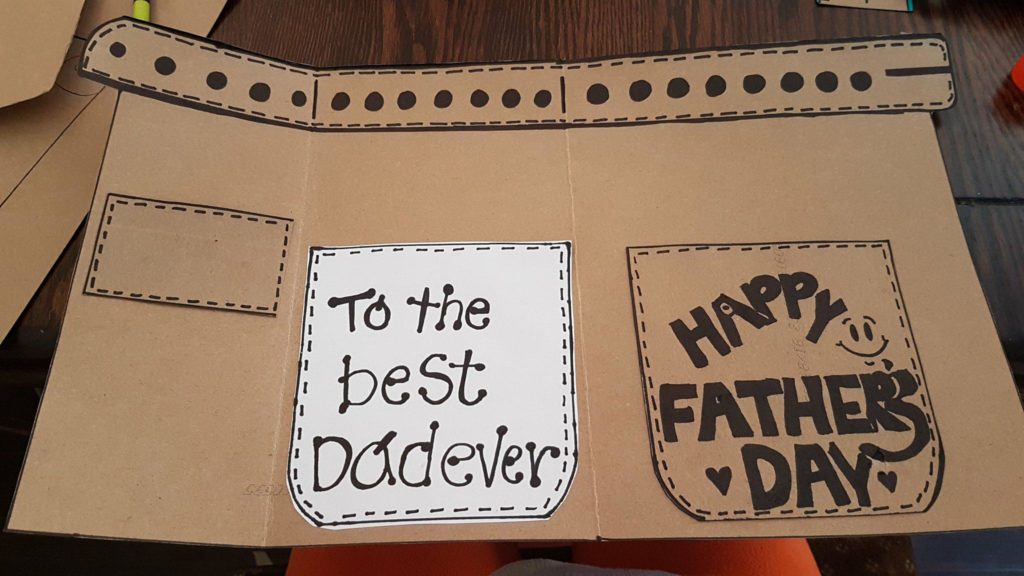 10. Finally place all the tools inside the pockets. You can also do some lettering in the front cover of the card.
Now you have your handmade gift card made only from simple list of materials in 10 easy steps! Try this at home with your kids and surprise Daddy with your creativity!
How about you parents do you feel more special when your kids make something for you? Let me know your stories in the comment box!