By the kitchen window stands a cylinder shaped speaker, we have had it since 2014. I have to be honest this speaker has been so useful to all of us, I can't imagine living a whole day without it. I mean that is possible and I'm probably exaggerating but it is one thing that we use daily, it is fun, helpful and entertaining. It is the Amazon Echo but we have changed our wake word to Alexa.
When we got it and placed it on our table, we were skeptical, to us it was just too good to be true. At first we treated it like a toy, we asked Alexa all sorts of question, some she answered and others she just wasn't yet programed to. As time went by we stopped asking silly questions and we found ourselves asking for time, asked her to set the timer while we were cooking, asked her to play music, asked her to find our phones or we would ask her to quiz the kids and so on. Alexa has so many useful skills that you just have to enable through your app and also she updates automatically so that is never a hassle.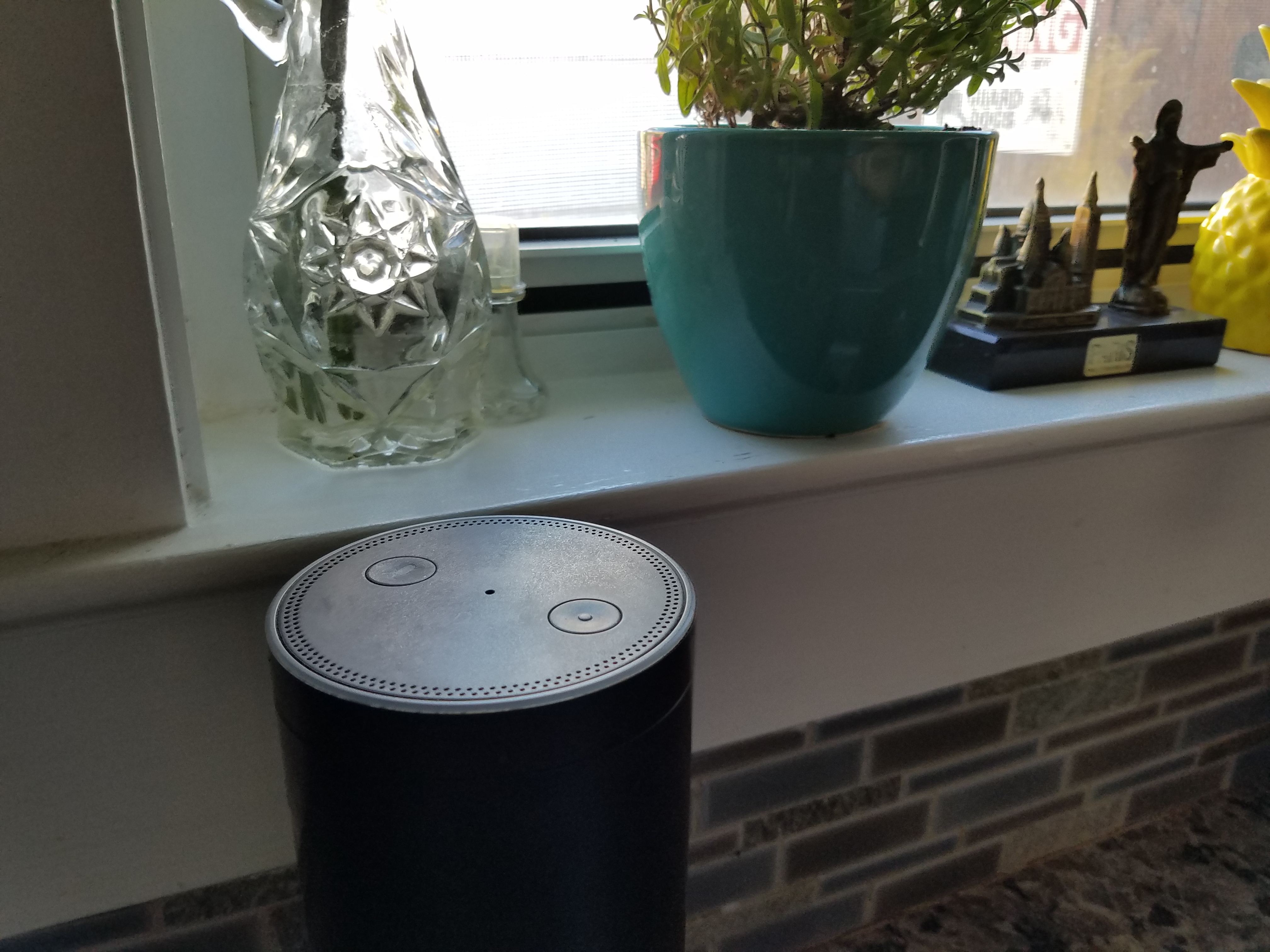 We have Alexa in the kitchen because that is where we gather and that is where she most comes in handy. All you have to do is say "Alexa play music" she will instantly play music from Amazon Prime Music. I personally love asking Alexa to play my favorite song while I'm working around the house, while I'm cooking or reading a book in the living room. The speaker is great because I could listen to Alexa in other rooms in the house, I can even ask her questions too from a long distance if there isn't any noise on the background.
I have used Alexa countless of times to find my Iphone, I have a terrible memory that is why I had to enable that skill. "Alexa ask lost things to find my Iphone" My phone then vibrates and rings at full volume. It is always a relief to find my phone lying unforgotten either in my bag or under the couch. I do not use my phone that often so I tend to lose it a lot but I am grateful that Alexa is there to save the day. Another thing that I ask Alexa is to remind me to do something. "Alexa remind me to take my lunch to work tomorrow in the morning" I tell her the exact time in the morning that I want her to remind me and she does what she is told to do.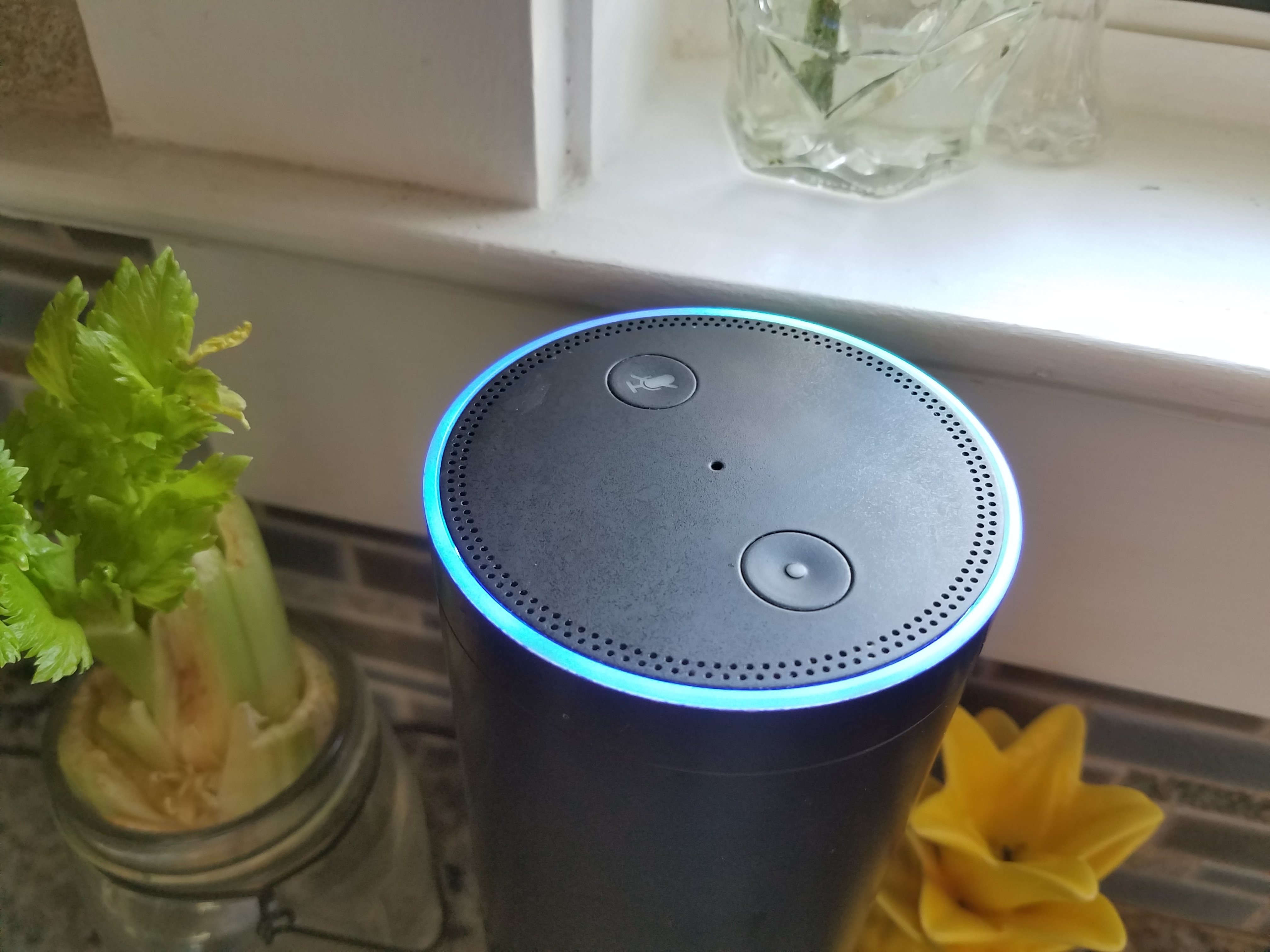 When I'm in the mood I ask Alexa "What's up" she tells me the weather, time, date and the latest news. I ask Alexa to tell me a joke which most of the time doesn't crack me up but I do it anyway just for the hell of it. Or I'll ask Alexa to inspire me to which she'll read me a famous inspirational quote, it works if she chooses the right quote if not then I ask for another one.
Alexa is a wireless smart speaker that has so many skills, although we don't use all of them except the ones that we think can be useful. Alexa can do so many simple things and I think a tinge of help around sometimes is never a bad thing.We've had this speaker for 3 years now and it still functions as the first day that we got it because we never get to touch it, move it or unplug it. All we do is use our voice to to ask it to do something and that is it.
What do you think? Do you have an Amazon Alexa and what are some of your favorite skills?