After our 2 weeks vacation in the Philippines, it was time for us to go back home in U.S but before we reached California, we decided to take a connecting flight from Philippines to Korea and layover for 15 hours before our next flight to California.
An exciting journey to South Korea begins when we first landed at Incheon Internatiol Airport at 4:00 in the morning. We are a family of three with a toddler so a long layover to a new place is perfect for another getaway! Being a spontaneous traveler as we are, we didn't know first hand where to go since we haven't really got a time to search for any destinations.
One of our mistakes when we got there was not able to look for the right destinations on the web and not able to find the right resources about touring options in Korea. It was only after all our fun journey at Ilsan Lake when we discovered that at the airport, they have a transit tour desk where they offer free transit tours including guided tours around popular destinations in Seoul.
Even though we didn't know about it, somehow we managed to find the perfect spot for us to enjoy our time in South Korea and that was in Goyang City at Ilsan Lake Park. We took a taxi and in about an hour we decided to drop ourselves off in a restaurant for breakfast.
Ilsan Goyang, South Korea
Located in the north, South Korea, Goyang City is one of the largest city in Seoul capital area. It is a city in Gyeonggi Province where the most popular flower festival takes place every early April.
We arrived in the city early morning, the weather was a little cold so we had to take a warm soup and coffee for breakfast. As it gets to noon, the temperature went from cool to warm.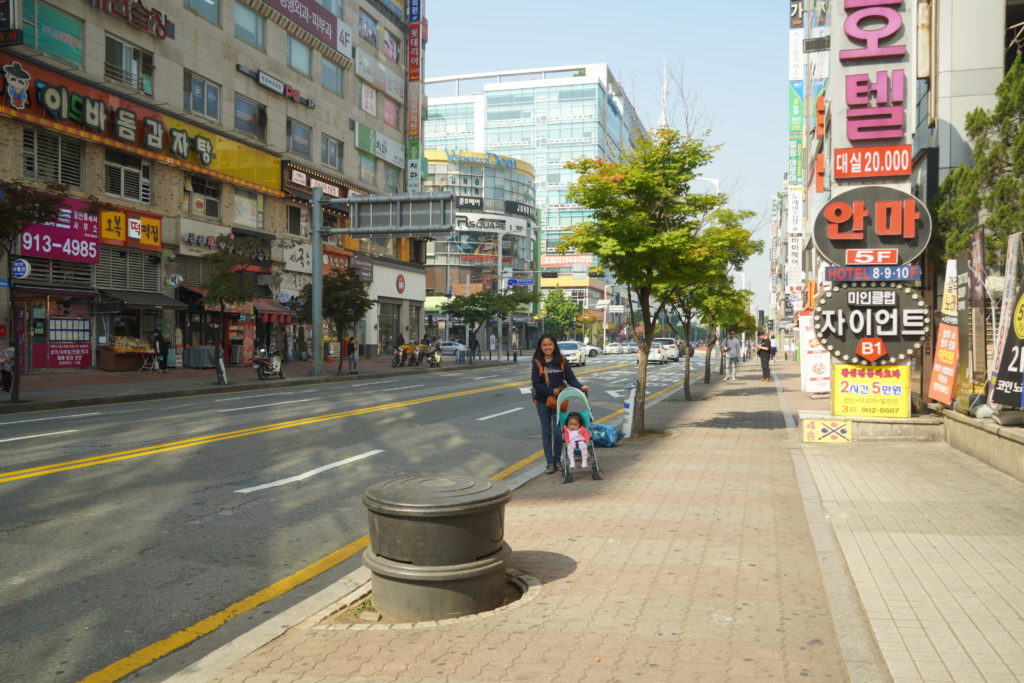 Most of the stores and restaurants were still closed and there were not a lot of people around. We walked through places where we could ask someone for directions going to Ilsan Lake park. We went to ask a taxi driver but like most of the locals, he doesn't speak and understand English so it was a struggle for us to communicate. Fortunately, there was one guy who curiously asked us where we were heading, he spoke a little English and just pointed us where to go and that the park was only walking distance away.
Ilsan Lake Park
Ilsan lake park is a city park located in Janhang-dong, Ilsan-gu District in Goyang City. It is a wide beautiful park of greenery of trees and rainbows of flowers in the middle of the urban area. Ilsan lake is considered to be the largest man-made lake in Asia covering an area of 300,000 sq. meters. A wide area for family to enjoy picnic and do some activities like running, walking and biking. It's free admission only pay for parking fees.
We walked few miles away from the place of the restaurant to the park. It was very convenient for a family like us to just walk and stroll our baby around the city of Ilsan. Since it was only about 7 a.m, we arrived at the park with no hustle.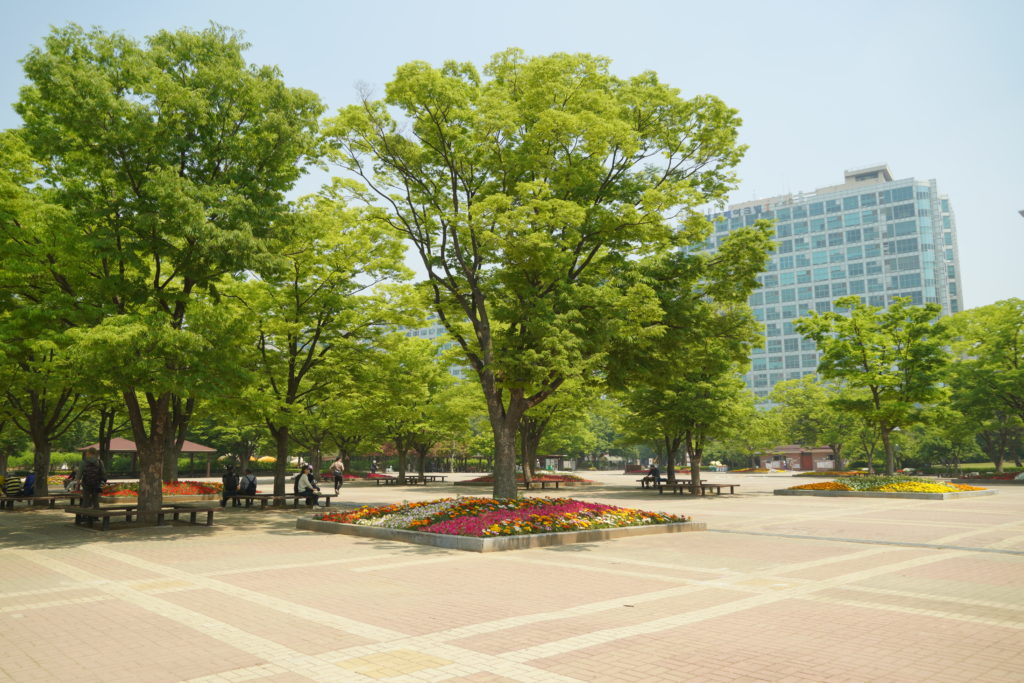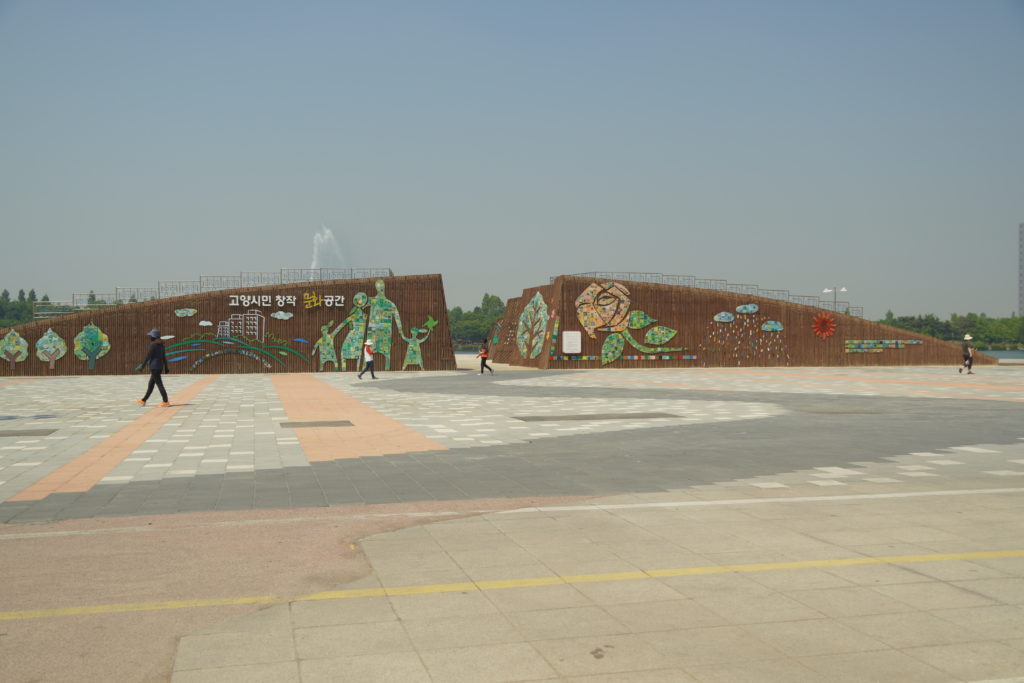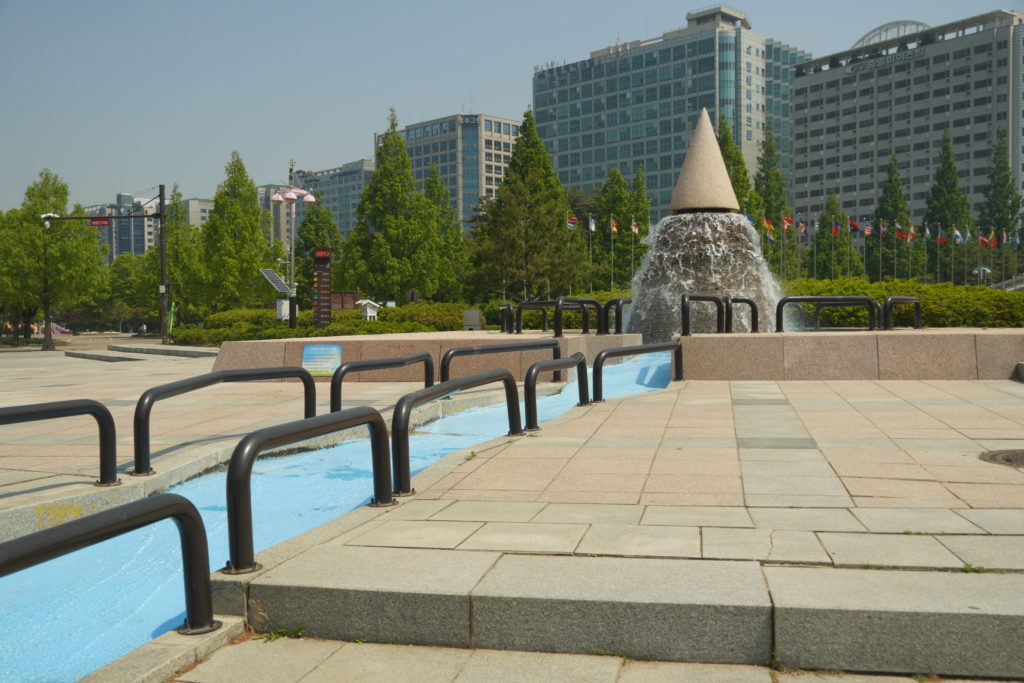 Perfect for Relaxation
The park has a wide area of paved pathway and refreshing environment. You can enjoy the scenery of colorful flowers under the trees, sit on benches and relax in small huts and feel the cool wind from the lake.
We got our one luggage and 2 backpacks with us plus the stroller of our little one, it was not much but somehow it made us tired of walking. We took ourselves to one of the benches close to the lake. Sat and relaxed ourselves with the cooling wind blowing from the trees while we watched some people who were with their families or group of friends chatting at each other, also enjoying themselves with the beautiful view.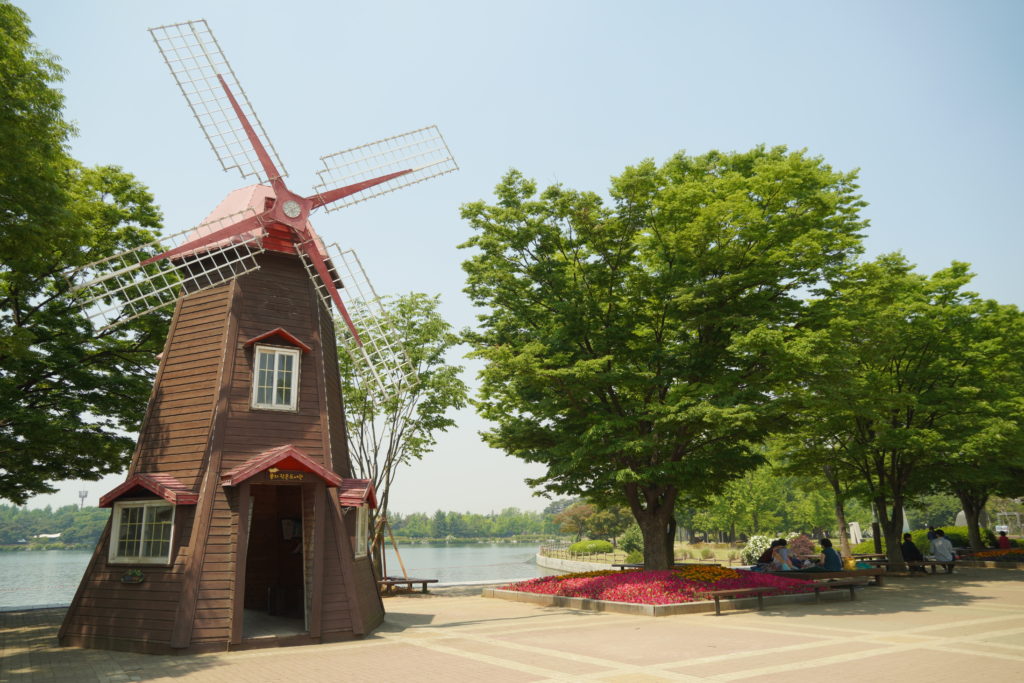 Inside the tower, we found an automatic blood pressure machine in which you have to put your arm in it and wait for one minute to get your b.p measured.
And one more interesting thing to see inside was the writings on the walls, people have written their names and everything else around the walls. Some were messages and some were random Korean writings.
Since we were already there and it was our first time in Korea, we decided to write our names there too just for fun and for the memories as well.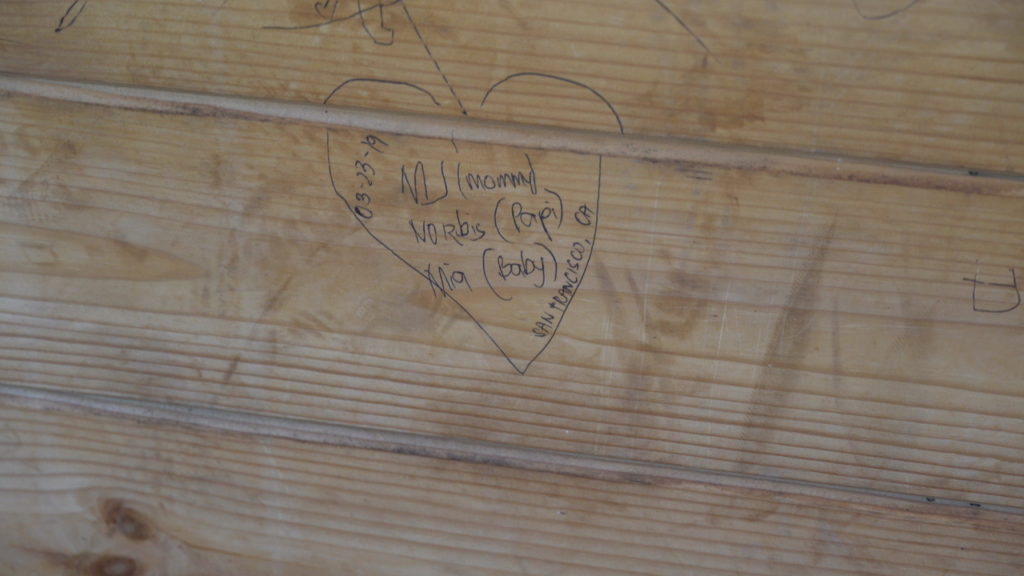 Right Place for Kids Fun & Learning
What a brilliant idea to have a mini book shelf like this in a park. Kids can do reading, learning and playing at the same time! This easily attracts kids, with those curious minds, with no doubt they would run towards it and try to grab one book.
Our little one, who loved books, excitedly runs towards the shelf and tried to reach one but unfortunately the books were written in Korean. We couldn't understand a thing since the writings are very different.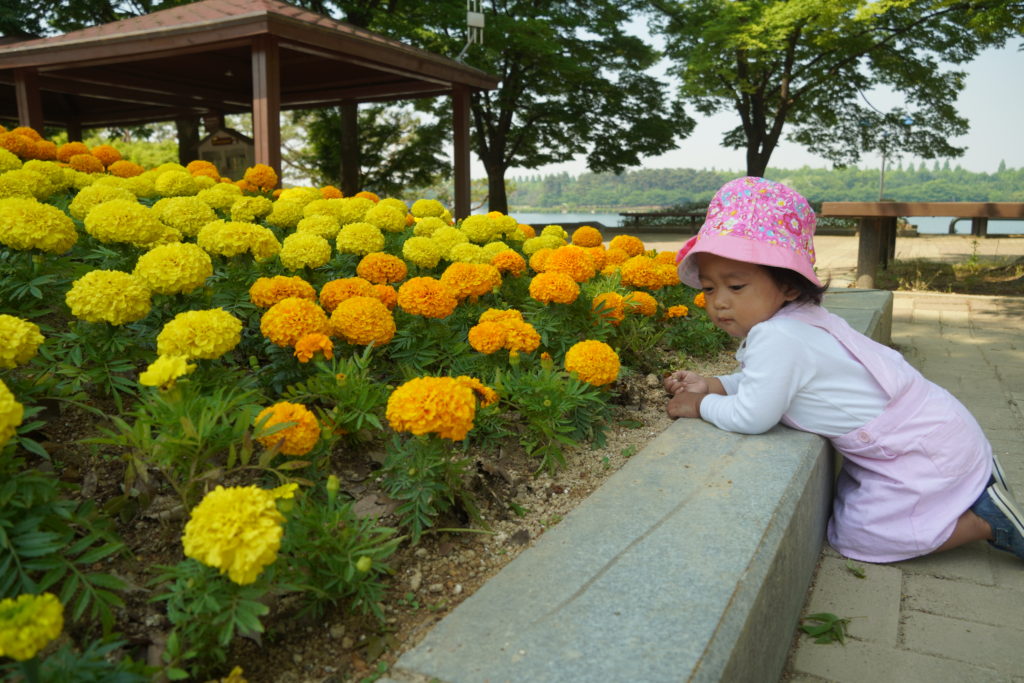 Strolling and Exercise
A good place for exercise like walking, running, jogging and cycling. Ilsan park is most recommended among families and big groups who wanted to spend quality time together while doing some fun activities for exercise.
Its a perfect spot for us after a long travel and also just the right place to be to wait for our next flight. We would have gone to a lot more places if we chose to take the tour that they offer in the airport but we didn't regret anything since our little one really enjoyed walking and running around the park.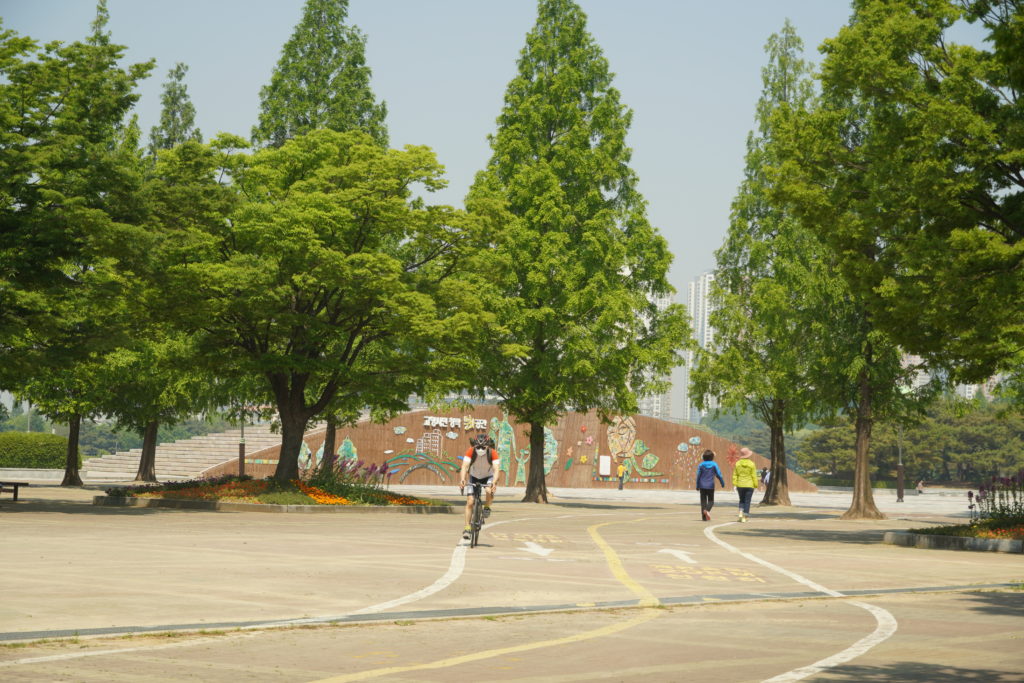 WHAT MORE TO SEE?
The Beautiful Rose Garden
Still inside the park in few miles away, visit the colorful rose garden. It is in full bloom during this month of May till June. Roses are in arches and in beautiful landscape.
I got more excited when I saw the garden from afar for I have not known that there was a rose garden in this park. It was quite a dream for me to see a wide garden full of different kinds of roses since I'm really a fan of the colors of flowers in gardens as such. The colors were amazing, indeed it was such a nice refreshing scenery.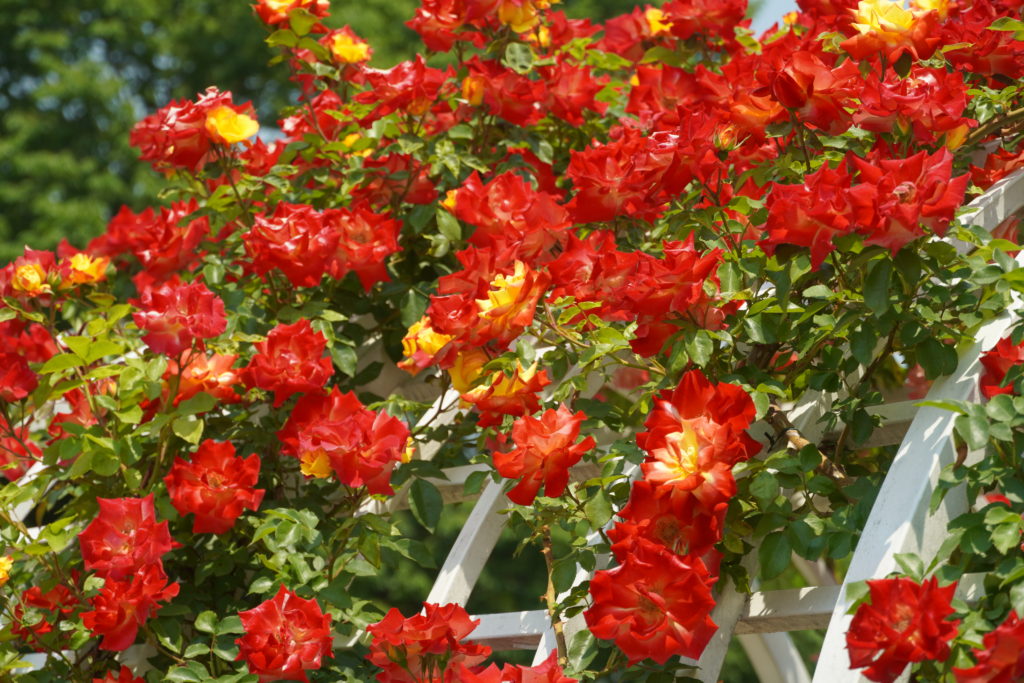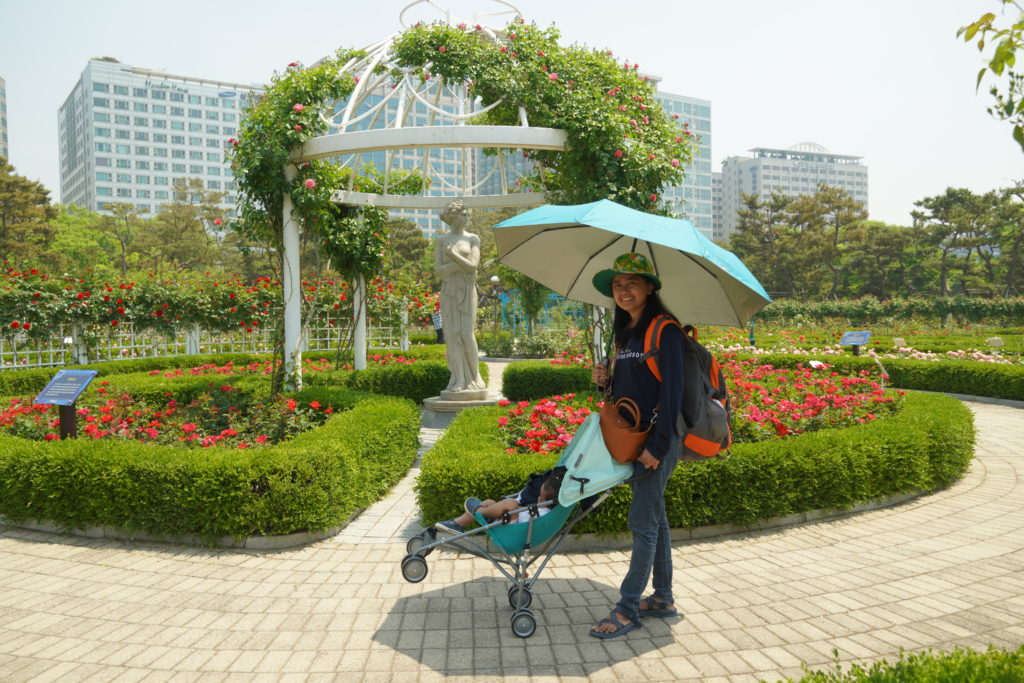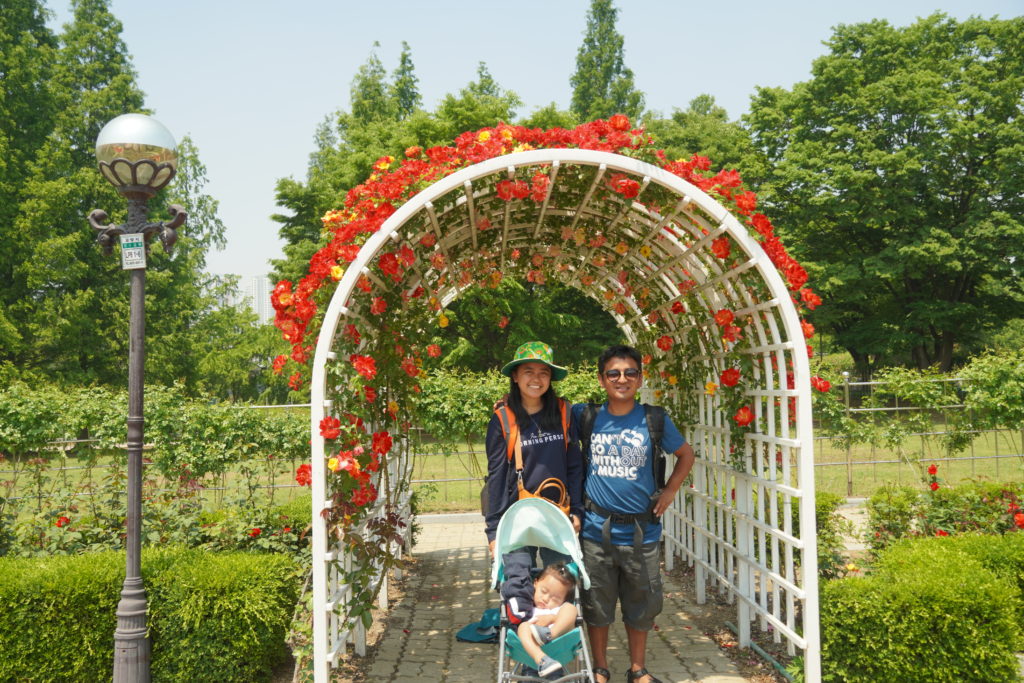 The Wooden Water Turbine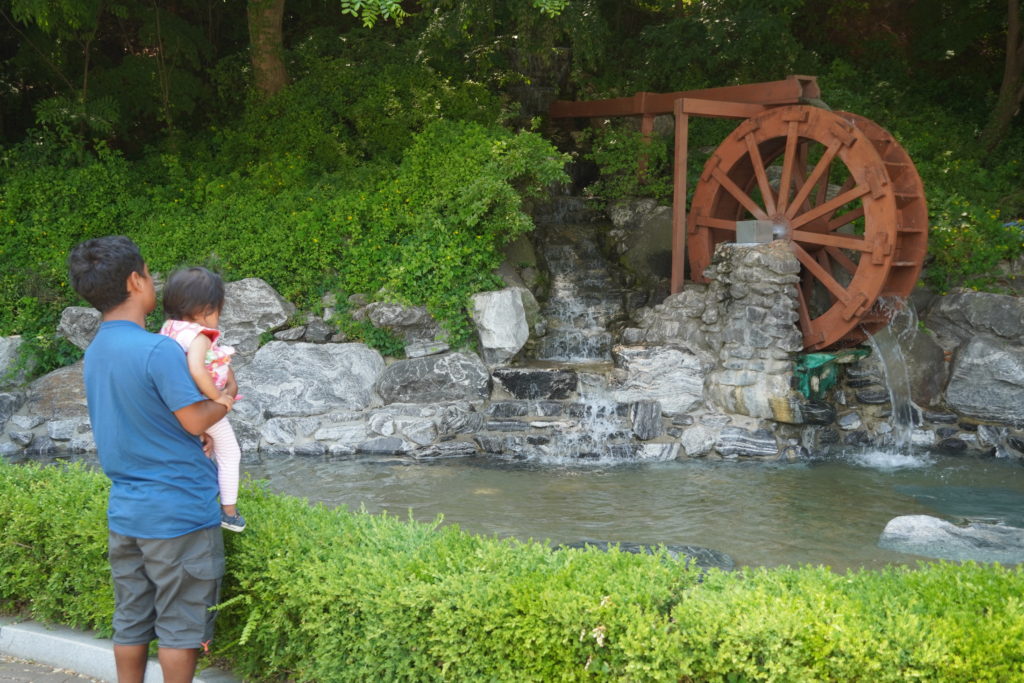 Walk few more miles to reach the wood water turbine. There are small cottages on the side if you want to sit, lay or relax. Such a refreshing spot to rest, with a soothing sound of the running water from the falls and the wooden turbine.
When we got here, there were some group of old ladies who were enjoying their lunch in one of the cottages and one who was doing some meditation on the other cottage.
Ilsan Lake Park was indeed a perfect getaway for us and also just the right place to spend our time before taking our next flight. A long layover in one foreign country like Korea means a journey to explore little bit of the place appreciate it with nature all at the same time. It was definitely worth the travel and adventure!